NYC Climate Hero
On the 50th anniversary of Earth Day, MFTA Executive Director Harriet Taub was named a NYC Climate Hero through an exhibition created by the Human Impacts Institute and NYC DOT.

She is one of 30 New Yorkers being honored for their innovation, creativity, and amazing work. Learn more about NYC Climate Heroes on the Human Impacts Institute's website.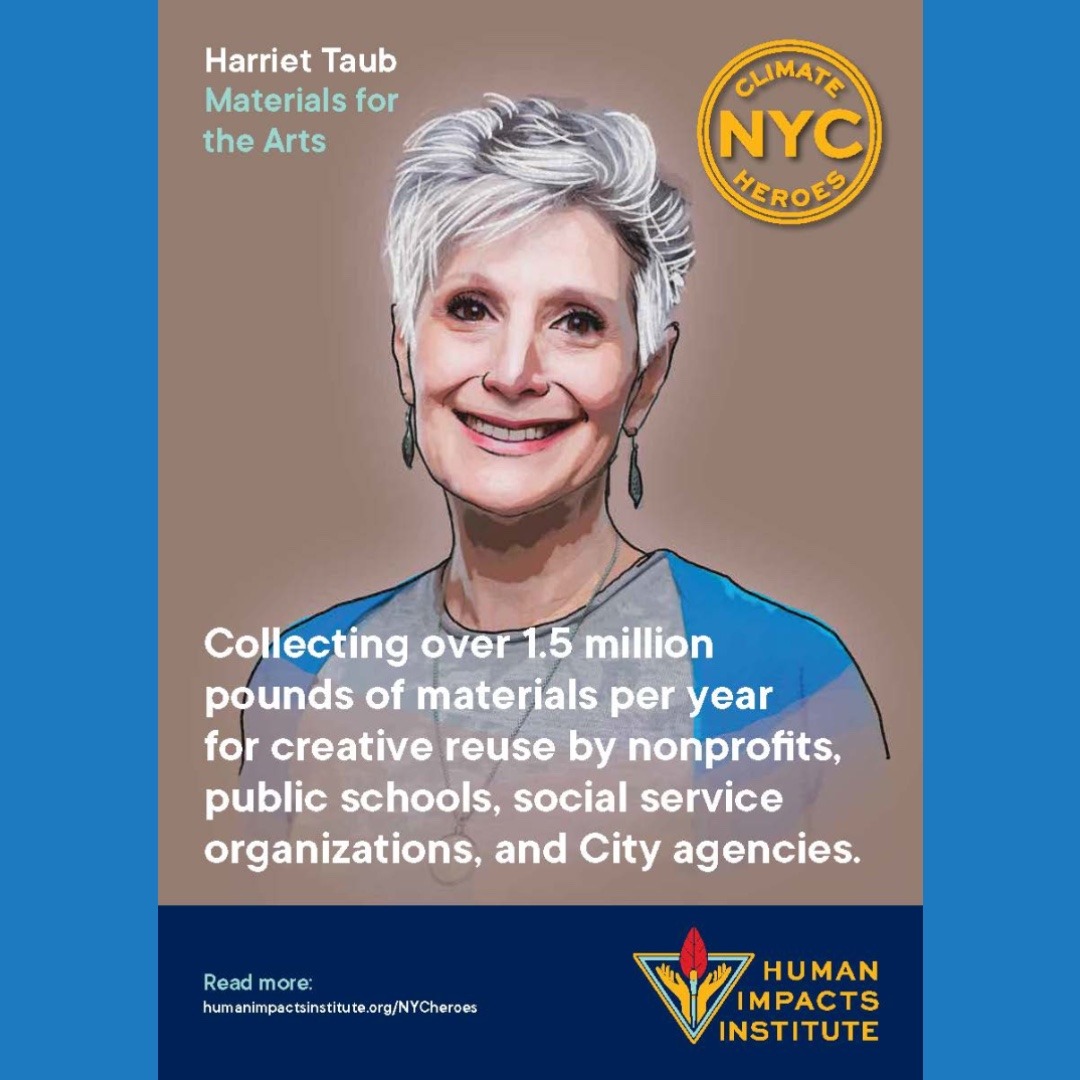 Online Education Center
Materials for the Arts is pleased to have launched a new online education center with resources for creative projects, lesson plans, and even virtual field trips. Our online education resources are suited for multiple subject areas for students ranging from PreK to 12th Grade. Learn more >
Virtual Gallery Tour
Experience a guided tour of, Contemporary Reuse 2020, the MFTA Gallery's latest exhibition. Contemporary Reuse is an annual exhibition showcasing artists who make creative reuse a central part of their practice. Tour the exhibition >
Car Free Earth Day
We are proud to be a part of the first ever virtual Car Free Earth Day Celebration. MFTA is offering creative reuse projects linked on the event webpage.
Check out the lineup of live streaming engagements today including webinars, panel discussions, performances, activities, and engaging resources that will be available free to the public to explore while at home. Learn more >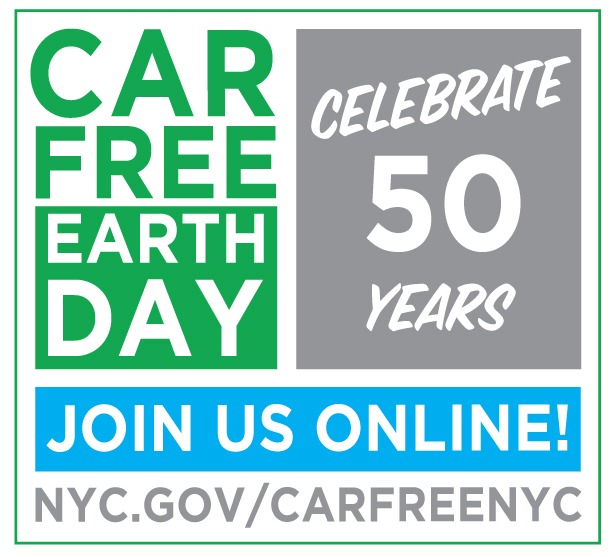 Supporting Communities and Healthcare Workers
During this difficult time, we have seen many of you reach out to your communities to make masks and face shields.It warms our hearts to see your hard work and efforts.
Although we are closed to the public, we have been glad to help our healthcare workers with supplies.
If you would like to share pictures of the personal protective equipment you have made, email media@mfta.nyc.gov.
No-Sew Fabric Mask
All New Yorkers are now advised to wear face coverings when going out in public.
We bring you a no-sew mask tutorial led by MFTA Executive Director Harriet Taub.