A Love Letter to New York City
Masked Marvelous – Mask & Raffle
Take part in our incredible raffle and buy hand-crafted masks by Joy Suarez!
Friends of Materials for the Arts is the nonprofit partner of MFTA, which guides and supports educational and cultural programming, warehouse operations, the MFTA Gallery, and other initiatives.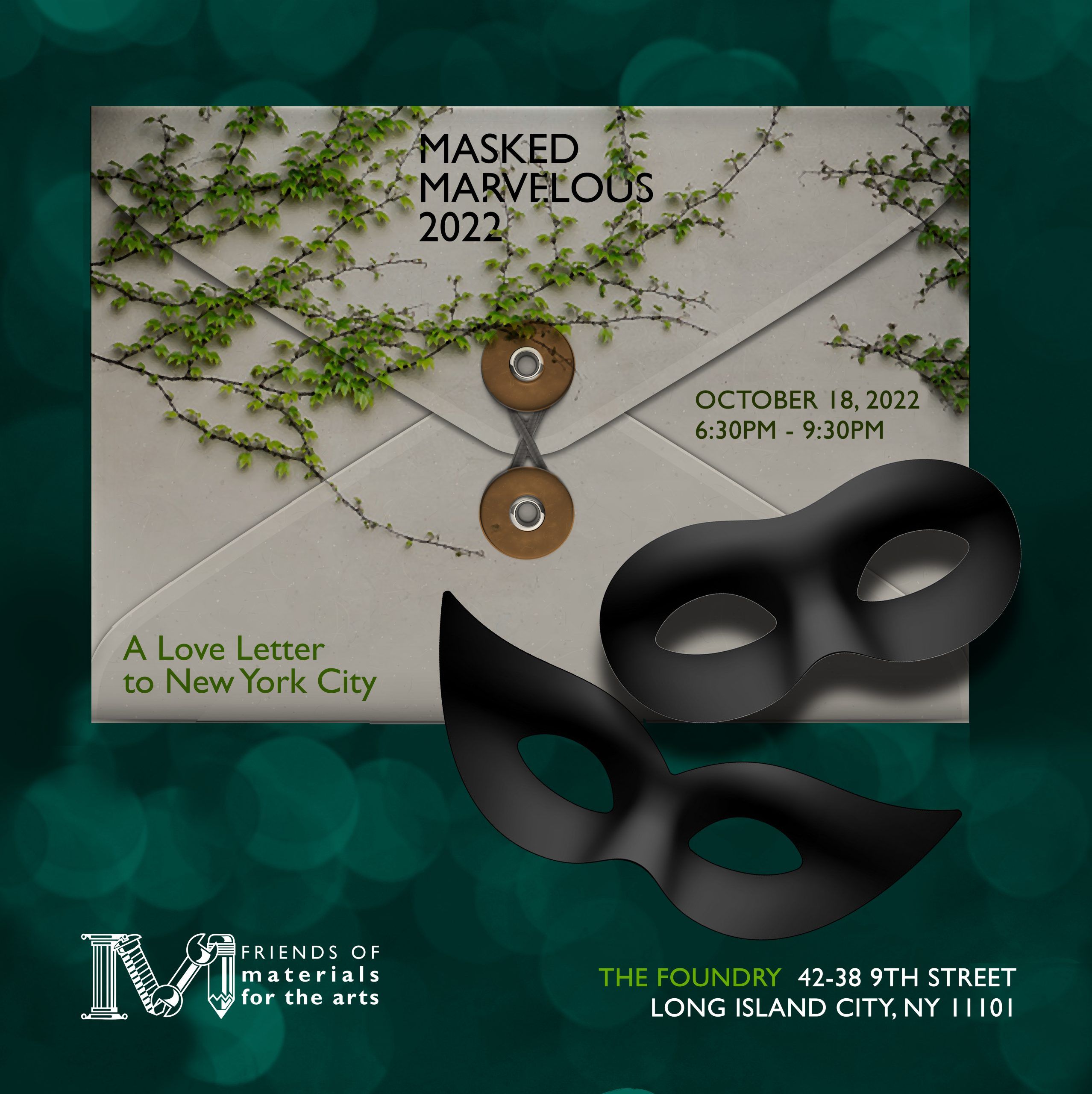 All proceeds raised from Masked Marvelous benefit

Pursuant to NYC Conflict of Interest Board requirements, please note that donors to Friends of Materials for the Arts will receive no special access to City officials or preferential treatment as a result of a donation.