MATERIALS FOR THE ARTS: LEARNS ONLINE
NEWSPAPER FLOWERS
WHAT IS MATERIALS FOR THE ARTS?
INTRO VIDEO
WHAT ARE WE DOING?
TODAY'S ACTIVITY
TODAY,  we are going to create an awesome flower using Newspaper and a Chopstick. The great thing about this project is these are items you have at home.  You can use magazines, old maps and junk mail.  By using unneeded materials, it's great for the environment because :
Keep objects and materials out of the LANDFILLS.
They forces us CREATIVELY THINK about the things we don't want.
They are a RESOURCE to the Arts. A resource is something that is important, useful, or meaningful.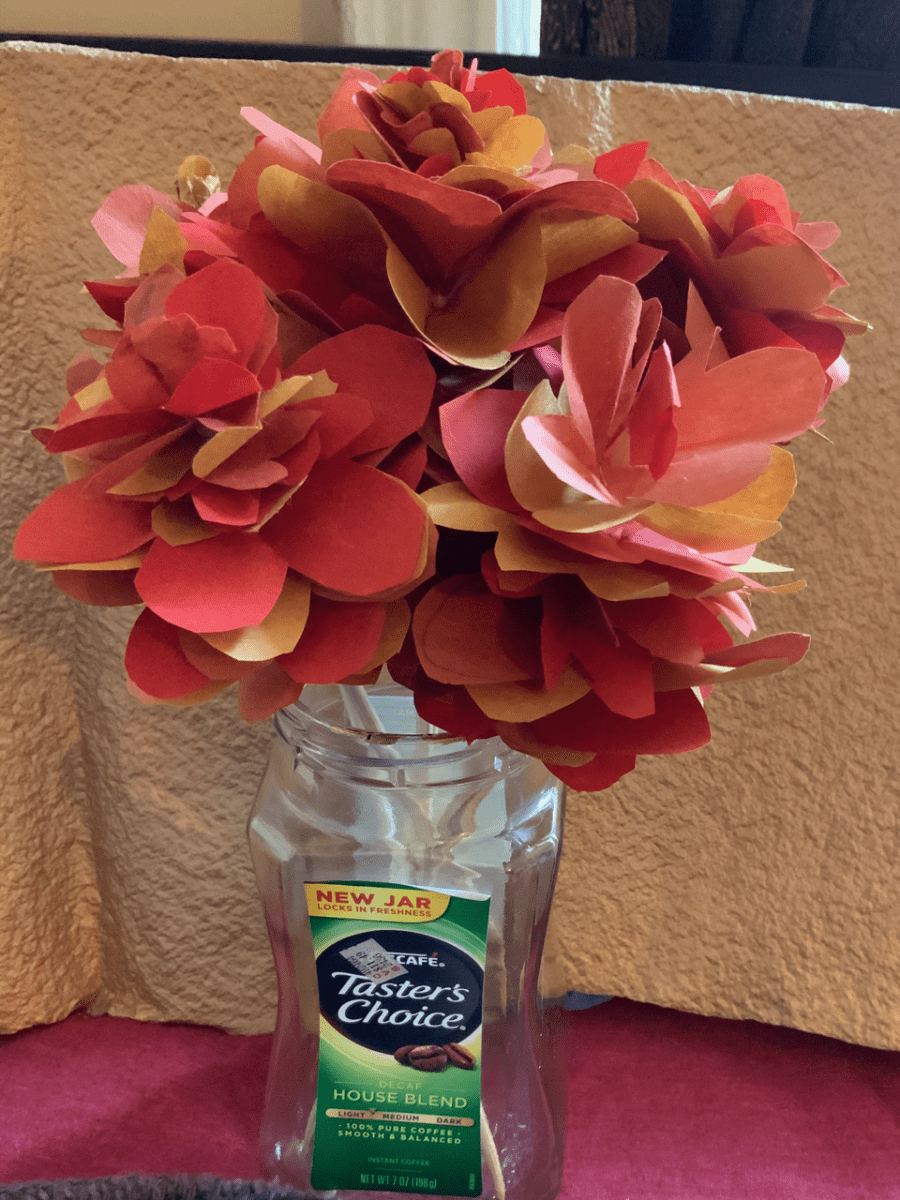 WHAT WILL WE NEED?
MATERIALS
Scissors
Glue  (Or make DIY glue!) 
Pencil
Paper
Chopstick (or any stick)
Box
And here are some great places to look:
Kitchen
Recycling Bin
Clean Trash 
Junk Drawers
Deep part of closets
Click on the examples below to see pictures of what you can find! 
Remember to check in with an adult about the materials you are using! You don't want to accidentally use an object that someone wants or needs. 
LETS GET STARTED!
INSTRUCTIONS
1.

CUT OR TEAR TWO PAGES FROM NEWSPAPER.  

2.

DRAW SEVEL FLOWERS (VARIETY OF SHAPES AND SIZES). 

3.

CUT THE FLOWERS. 

4.

CUT SMALL HOLE IN THE MIDDLE OF THE FLOWER. 

5.

TAKE CHOPSTICK AND PUT GLUE ON STICK.  

LET GLUE COVER ABOUT TWO INCHES.  

6.

TAKE FLOWER CUT OUTS AND PLACE ON STICK, ONE AT A TIME.  

I SUGGEST STARTING WITH SMALL THEN MEDIUM THEN LARGE, AND LET LAST CUT OUT BE SMALL.  

7.

WHEN YOU'RE FINISHED CREATING YOUR FLOWER, YOU CAN MOVE THE PETALS AROUND TO CREATE THE SHAPE YOU WANT FOR YOUR FLOWER. 

I PUT MY FLOWER IN THE MIDDLE OF AN EMPTY OATMEAL BOX, TO STAND IT UP. 

8.

WITH THE LEFTOVER NEWSPAPER PAGE, I CUT OUT NEW YORK SKYLINE AND MADE THE SHAPE OF A HEART. I GLUED IT TO THE BOX. 
TEXT – EMAIL – TWITTER – INSTAGRAM
SHARE
If you have a camera or if an adult near you has a picture taking device, ask them to take photos of your work! It's a great way to take a break and SHARE what you're doing with your Teacher, Family, or your Online Community.
If you have access to a camera, take photos and send them to your teacher!
If you or a grown up has access to social media, post your photos with the hashtag #MFTAOnline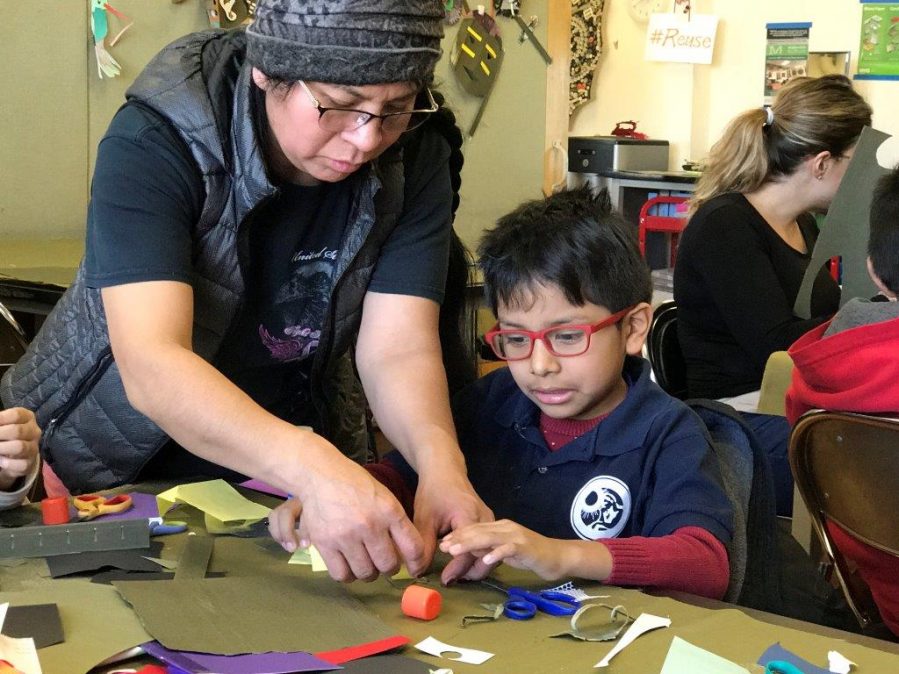 We want to know more about you:
In order to track field trip attendance, we want you to fill out our form below!
If a teacher from your school instructed you to complete this lesson, then add their email address below. The form will be forwarded to your teacher, as proof of taking this course. If you are just taking this course for fun, then you can leave the "teacher contact" information blank.
None of this information will be used for marketing purposes. 
Sincerely, 
– The MFTA Team