MATERIALS FOR THE ARTS: LEARNS ONLINE
CIRCLE LADYBUG COLLAGE
WHAT IS MATERIALS FOR THE ARTS?
INTRO VIDEO
WHAT ARE WE DOING?
TODAY'S ACTIVITY
TODAY WE WILL CREATE A LADYBUG USING A SHAPE OF THE DAY – CIRCLE.
WE WILL REUSE MAGAZINES AND SCRAP PAPER.
WE WILL USE THINGS YOU CAN FIND AROUND THE HOUSE, INSTEAD OF BUYING NEW THINGS.
WE WILL PRACTICE TRACING CIRCLES USING EVERYDAY HOUSE OBJECTS.
WE WILL PRACTICE RIPPING PAPER WITH HANDS.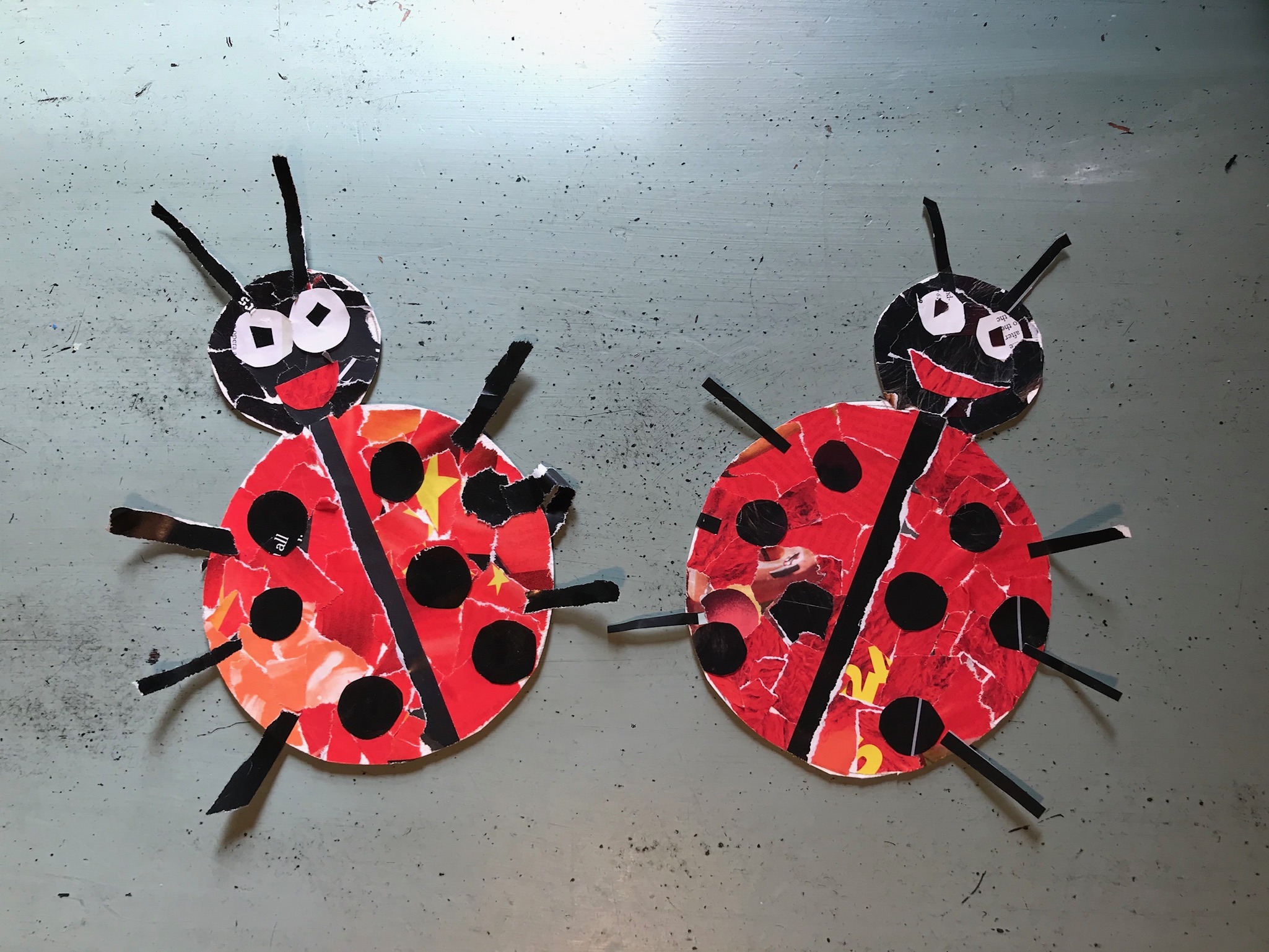 WHAT WILL WE NEED?
MATERIALS
Scissors
Pencil
Glue  (or you can make your own glue!) 
Paper
Color Magazines
Round Objects 
And here are some great places to look:
Recycling Bin
Clean Trash 
Junk Drawer
Old School Folders  
Round objects can be found in lots of places! 
Click on the examples below to see pictures of what you can find! 
Remember to check in with an adult about the materials you are using! You don't want to accidentally use an object that someone wants or needs.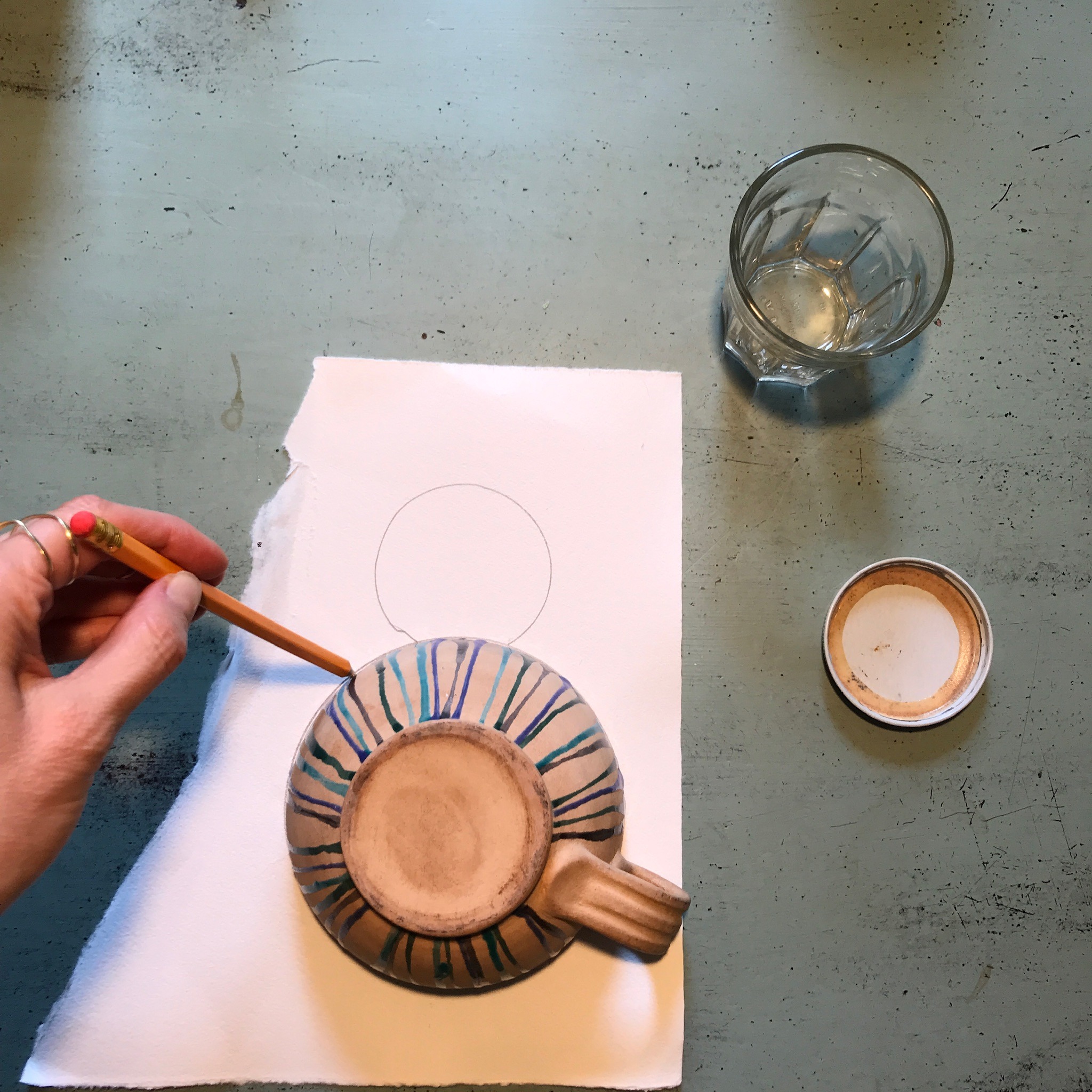 LETS THINK ABOUT OUR PUPPETS!
PLANNING + VISUALIZING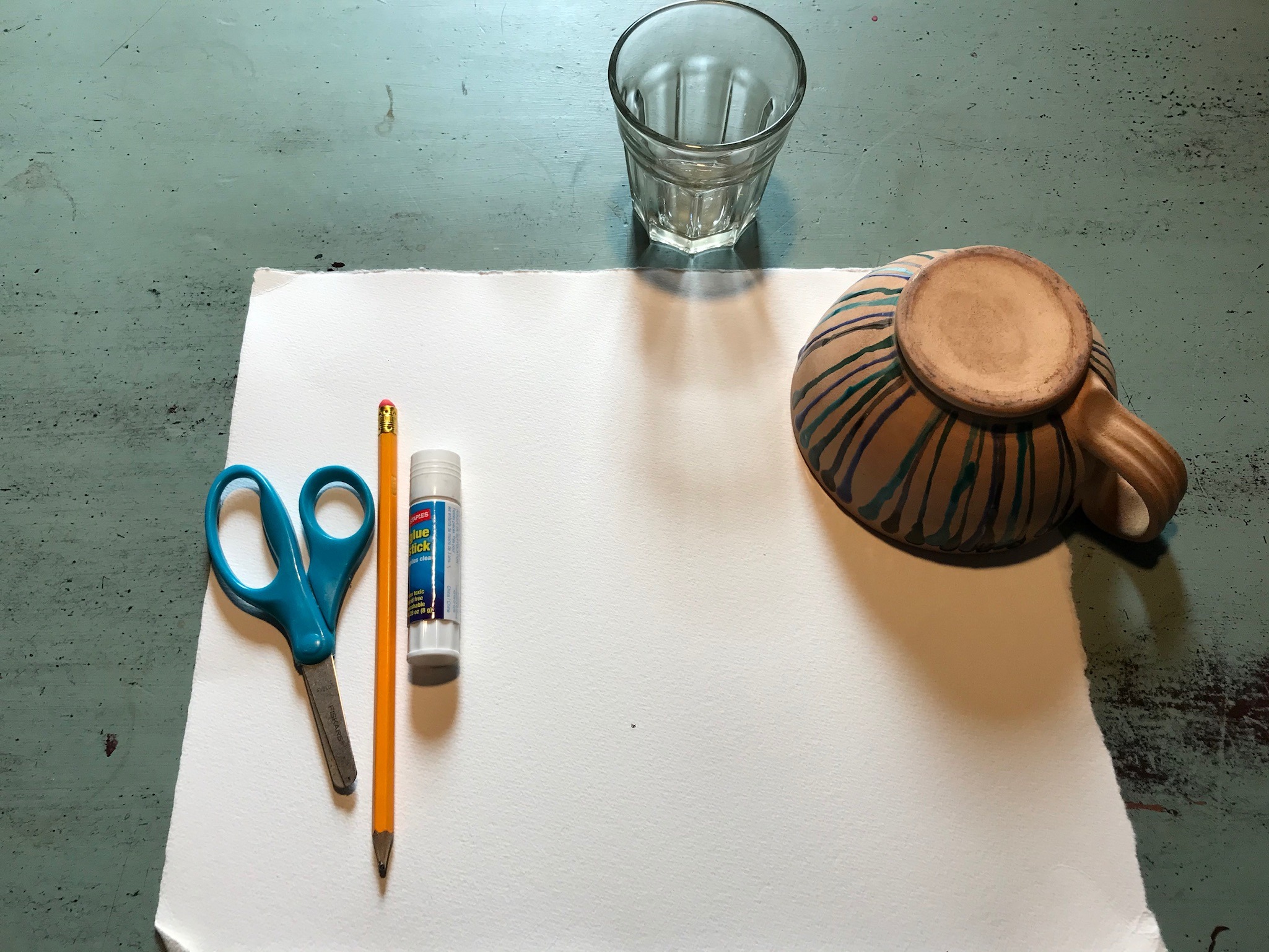 LETS BEGIN MAKING ART!
INSTRUCTIONS
1. 

FIND YOUR MAGAZINE OR NEWSPAPER AND LOOK FOR RED, ORANGE, WHITE AND BLACK .

 

2.

YOU CAN CUT OUT THE COLORS WITH SCISSORS OR RIP THEM OUT WITH FINGERS.

3.

TRACE BOTH CIRCLES. PUT THE ­­­LARGE CIRCLE ON THE BOTTOM AND SMALL ON TOP OF THE LARGE ONE.

THE SMALL ONE IS THE HEAD AND THE LARGE IS THE BODY.

4.

START GLUING THE RED PIECES ON THE LARGE CIRCLE AND BLACK PIECES ON THE SMALL CIRCLE

 

5.

NOW, LETS CUT OUT SMALL CIRCLES FOR THE BLACK DOTS.

YOU CAN TRACE THE GLUE CAP, OR TRY AND DRAW SMALL CIRCLES YOURSELF. THEN CUT THEM OUT AND GLUE ON THE RED BODY.

6.

NOW CUT 5 LONG TRIPS OF BLACK PAPER, THE SAME LENGTH AS THE BIG CIRCLE.

YOU SHOULD HAVE 8 SHORT BLACK STRIPS. 6 FOR LEGS, AND TWO FOR ANTENNAS

 

7.

GLUE ONE STRIP IN THE MIDDLE OF THE LADYBUGS BODY, AND THE OTHER 4 STRIPS, CUT IN HALF.

ADD DETAILS LIKE EYES AND MOUTH IF YOU'D LIKE

8.

PHOTOGRAPH YOUR LADYBUG IN ITS NEW HOME

 
HERES SOMETHING TO THINK ABOUT!
TRICKS + TIPS
Using your found materials, begin making your LADY BUG. Here's a few hints on how to get started:
WHEN YOU RIP OR CUT PIECES OF MAGAZINES , ITS BEST TO MAKE A STRIP FIRST AND THEN CUT IT OR RIP INTO SMALLER ONES.
YOU CAN GLUE MAGAZINE SCRAPS ON BOTH SIDES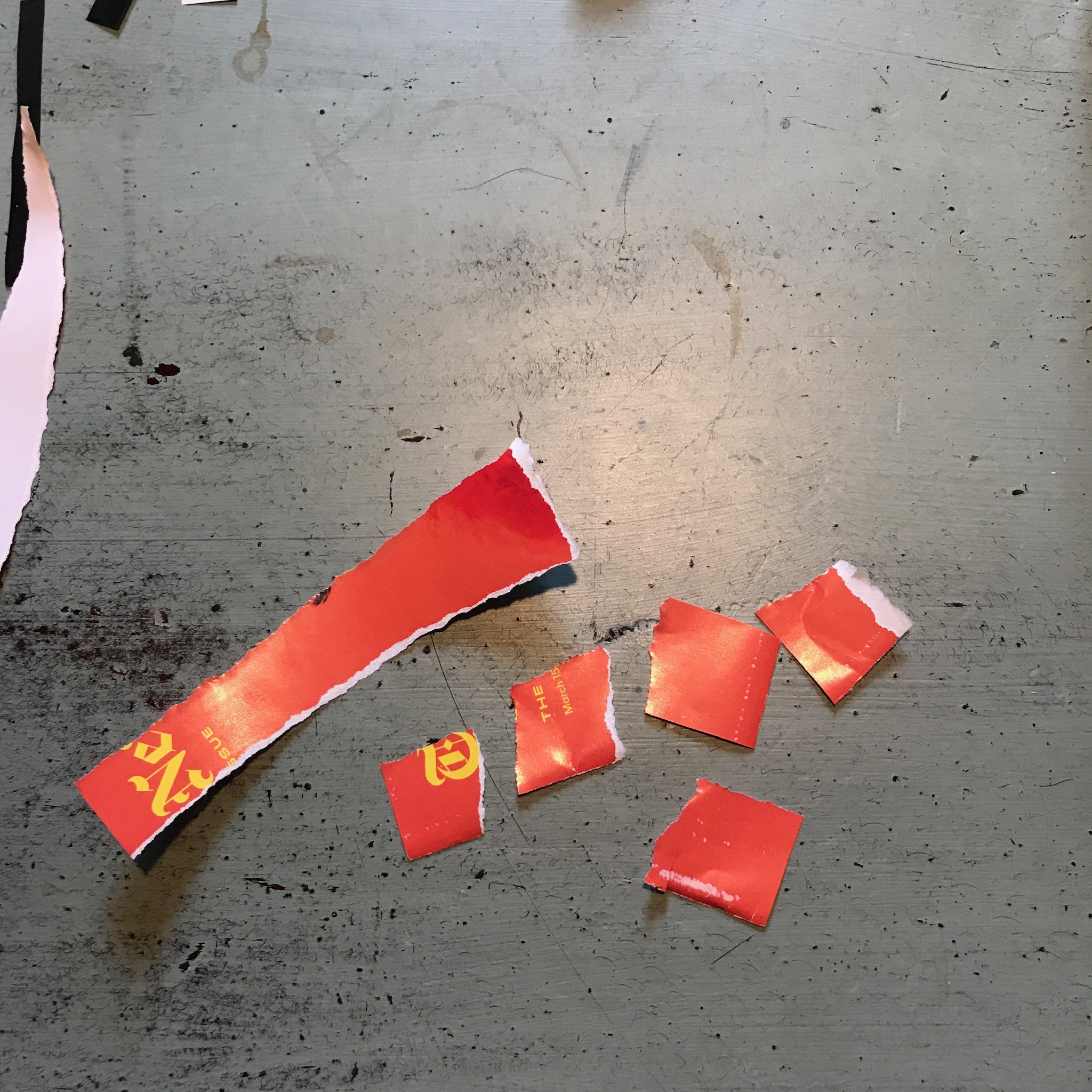 TEXT – EMAIL – TWITTER – INSTAGRAM
SHARE
If you have a camera or if an adult near you has a picture taking device, ask them to take photos of your work! It's a great way to take a break and SHARE what you're doing with your Teacher, Family, or your Online Community.
ASK SOMEONE TO TAKE A PHOTO OF YOUR CREATION , EITHER BY HOLDING IT, OR IN THE PLANTER OR WHEREVER YOU DECIDE YOUR RED LADYBUG WILL LIVE FROM NOW ON AND SHARE IT WITH YOUR FAMILY AND FRIENDS.

POST YOUR PHOTOS ONLINE WITH THE HASHTAG #MFTAOnline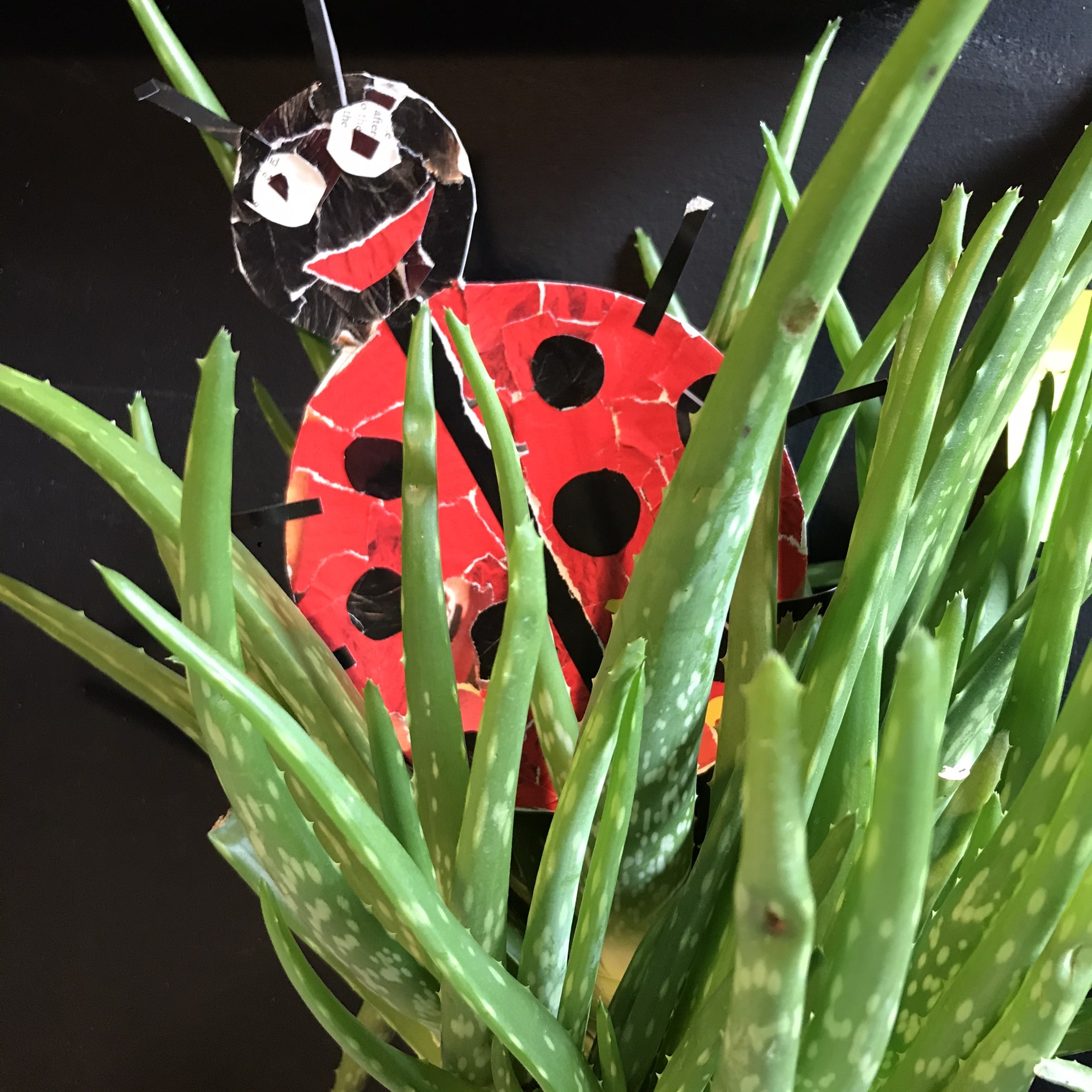 Congratulations! You've completed your Materials for the Arts Online Course.
Check out more amazing lessons at our Online Education Center!
If you have any questions or concerns about this online class, please email vhoffman@mfta.nyc.gov.