MATERIALS FOR THE ARTS: LEARNS ONLINE
CRAZY COLLAGE CHARACTERS
WHAT IS MATERIALS FOR THE ARTS?
INTRO VIDEO
WHAT ARE WE DOING?
TODAY'S ACTIVITY
WHAT IS A CHARACTER? 
THE WORD CHARACTER HAS MANY DEFINITIONS. WE'LL USE THE FIRST ONE: "CHARACTER, ALL THOSE THINGS THAT MAKE A PERSON, PLACE, OR THING DIFFERENT FROM OTHERS."
IN ART AND LITERATURE, WE OFTEN FOCUS ON CHARACTERS THAT ACT LIKE PEOPLE: THEY WILL HAVE PERSONALITIES THAT ARE DIFFERENT FROM OTHERS. THIS KIND OF CHARACTER CAN BE FOUND IN BOOKS, PLAYS, MOVIES, CARTOONS, OR IN REAL LIFE.
TODAY, WE'LL USE OUR IMAGINATION AND CREATIVITY TO TURN THE COMMON MATERIALS, MAGAZINES, AND PHOTOS AROUND US INTO CREATIVE CHARACTERS THROUGH CUTTING AND GLUING.
(FOR EXAMPLE, A MAGAZINE PHOTO OF A SPONGE ISN'T A CHARACTER. IT DOESN'T SHOW A PERSONALITY AND ITS COMMON. HOWEVER, A SPONGE THAT HAS A PINEAPPLE HOUSE AND WEARS CLOTHES AND SHOES, UNDER THE SEA IS A WONDERFUL CHARACTER.)
LASTLY, ITS IMPORTANT THAT WE DON'T COPY THE CHARACTERS THAT ALREADY EXIST OR WE'VE ALREADY SEEN. WE WANT TO CREATE OUR OWN NEW AND UNIQUE CHARACTERS, INSPIRED BY THE MATERIALS WE'VE FOUND.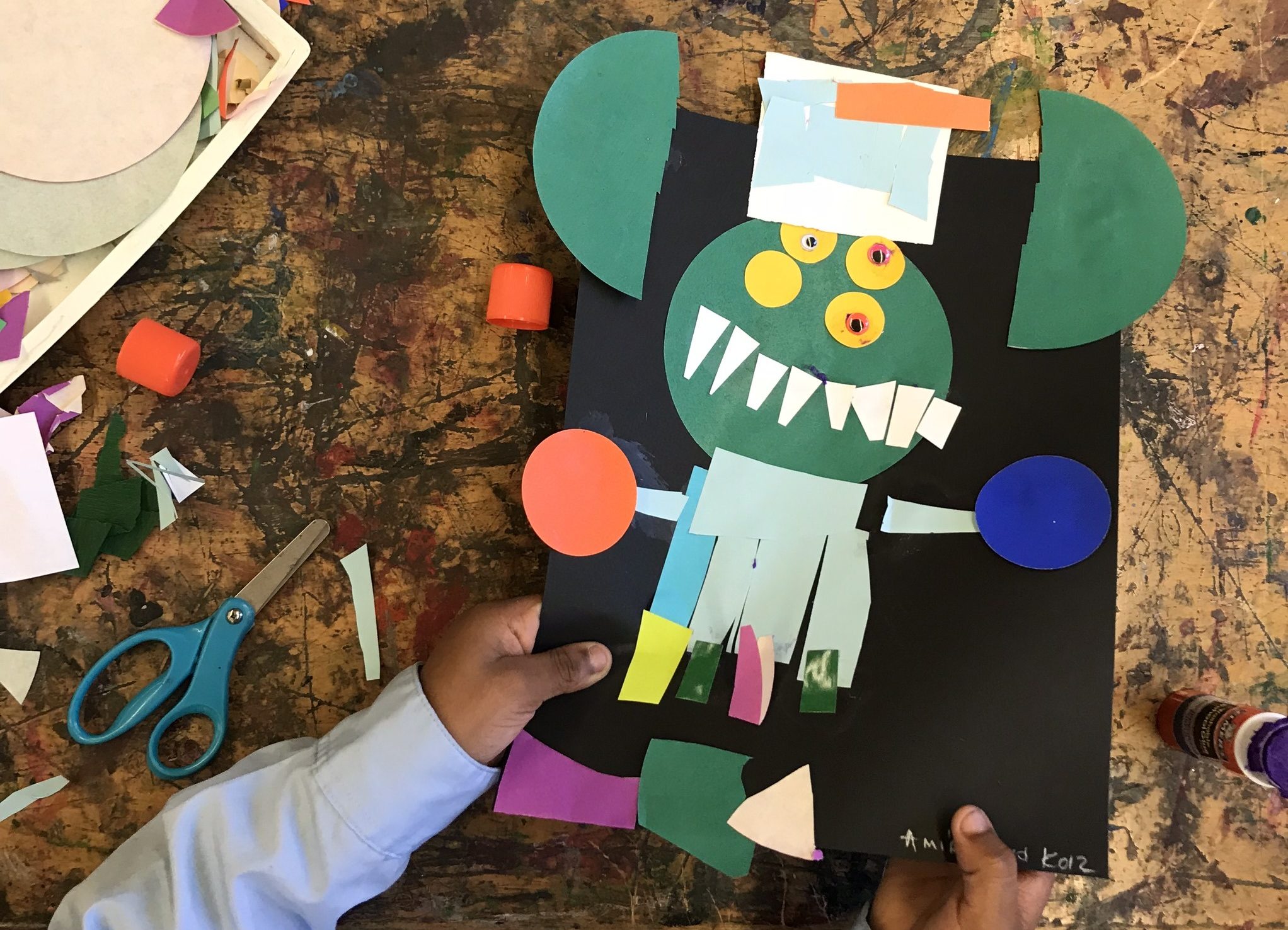 TODAY WE WILL CREATE A CHARACTER OF YOUR CHOICE.
WE WILL  REUSE MAGAZINES AND SCRAP PAPER.
INSTEAD OF BUYING NEW MATERIALS, YOU WILL FIND YOUR MATERIALS AROUND THE HOUSE. 
EACH CHARACTER WILL BE AS UNIQUE AS YOU CAN MAKE IT.
USE YOUR IMAGINATION AND THINK OUTSIDE THE BOX.
WHAT WILL WE NEED?
MATERIALS
Scissors
Glue  (or you can make

your own glue

!

) 
Paper
Color Magazines
Thick Paper or Cardboard
And here are some great places to look:
Recycling Bin
Clean Trash 
Junk Drawer
Old School Folders  
Kitchen
Click on the examples below to see pictures of what you can find! 
Remember to check in with an adult about the materials you are using! You don't want to accidentally use an object that someone wants or needs.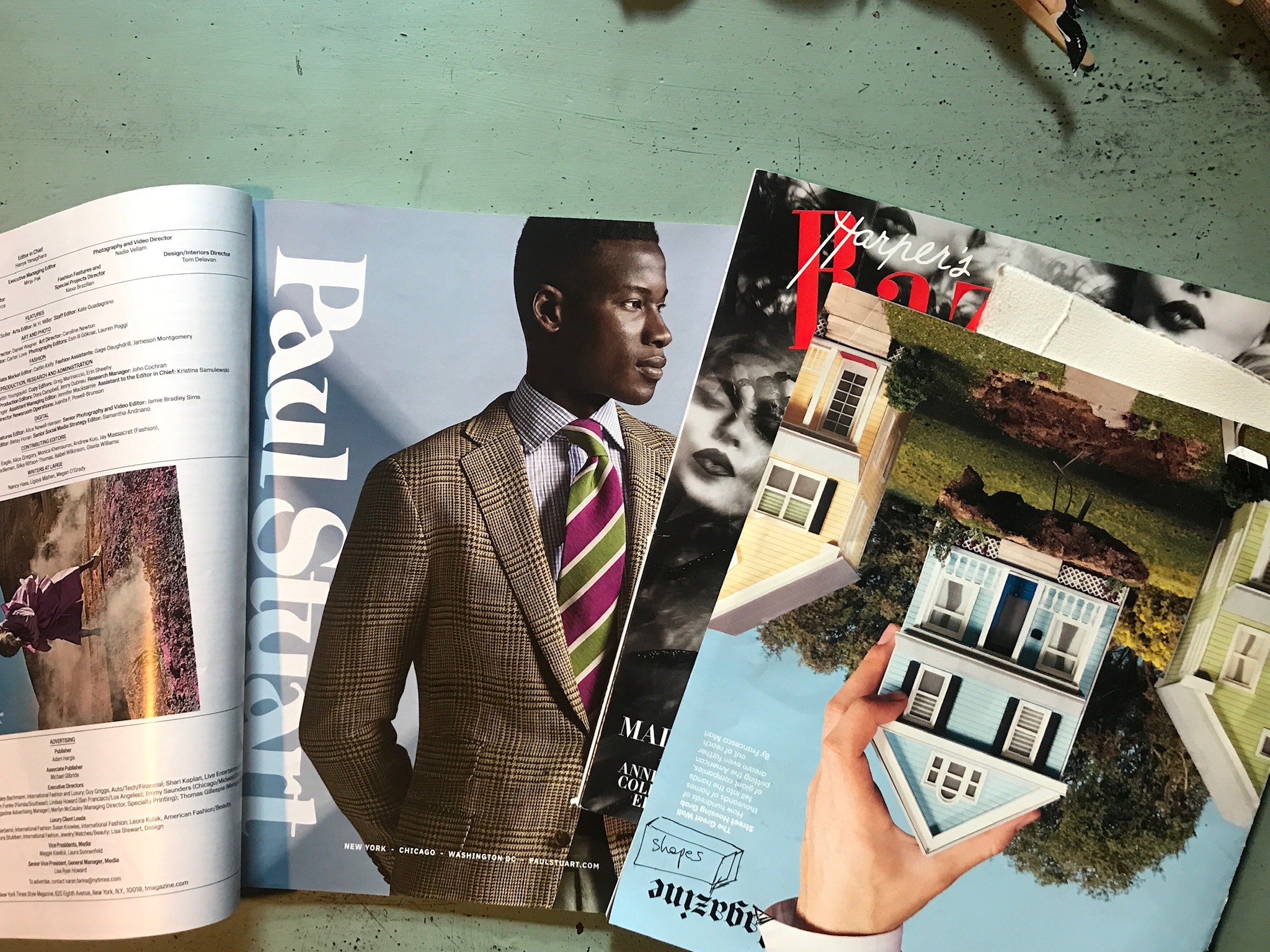 LETS THINK ABOUT OUR CHARACTERS!
PLANNING + VISUALIZING
BRAINSTORM FOR A BIT AND THINK ABOUT WHAT WOULD YOU LIKE TO CREATE.
WILL YOUR CHARACTER HAVE A HUMANLIKE FACE?

WILL IT BE VEGETABLE INSPIRED?

WILL IT HAVE LEGS? TAIL?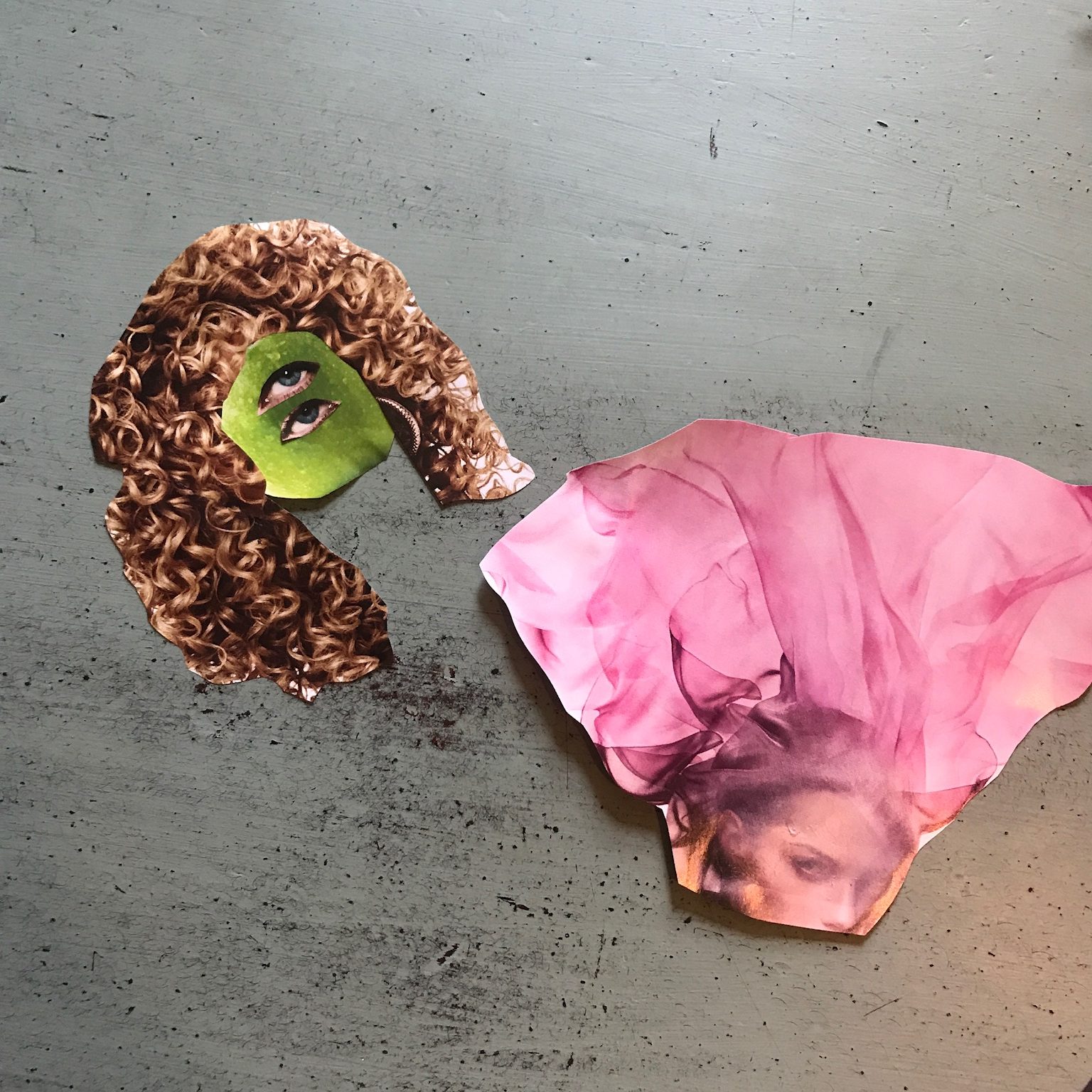 LETS BEGIN MAKING ART!
INSTRUCTIONS
1. 

LOOK THROUGH MAGAZINES AND NEWSPAPERS AND PICK OBJECTS, BODY PARTS, FACES, FRUITS, VEGETABLES, OR ANY OTHER ITEMS THAT YOU FIND INTERESTING.

2.

CUT THEM OUT AND LAY IN FRONT OF YOU, MOVE THEM AROUND

HAVE FUN AND KEEP LOOKING MORE.

3.

GLUE SOME ELEMENTS TOGETHER. ADD MORE DETAIL LIKE EYES, HAIR, PERHAPS CLOTHING ACCESSORIES.

YOU CAN CREATE THE NAME BY CUTTING OUT LETTERS AND PASTING THE LETTERS ON THE CHARACTERS PIECE OF CLOTHING.

4.

IF YOUR CHARACTER WON'T STAND UP STRAIGHT, GLUE THICK PAPER OR A PIECE OF CARDBOARD TO THE BACK. 

5.

AS YOU WORK , THINK ABOUT A SHORT STORY OF YOUR CHARACTER. 

6.

NEXT, MAKE A FRIEND OR A FAMILY FOR YOUR CHARACTER USING YOUR MAGAZINE, NEWSPAPER, AND OTHER FOUND MATERIALS.

     
HERES SOMETHING TO THINK ABOUT!
TRICKS + TIPS
Using your found materials, begin making your CHARACTER. Here's a few hints on how to get started:
PREPARE AT LEAST 10 CUT OUT ELEMENTS OF ALL SORTS AND PLAY AROUND WITH THEM

IF YOU ARE NOT SATISFIED WITH HE OUTCOME, LOOK FOR SOME MORE DETAILS

YOU CAN CREATE AS MANY CHARACTERS AS YOU'D LIKE, MAYBE EVEN RESEMBLING YOUR FAMILY AND FRIENDS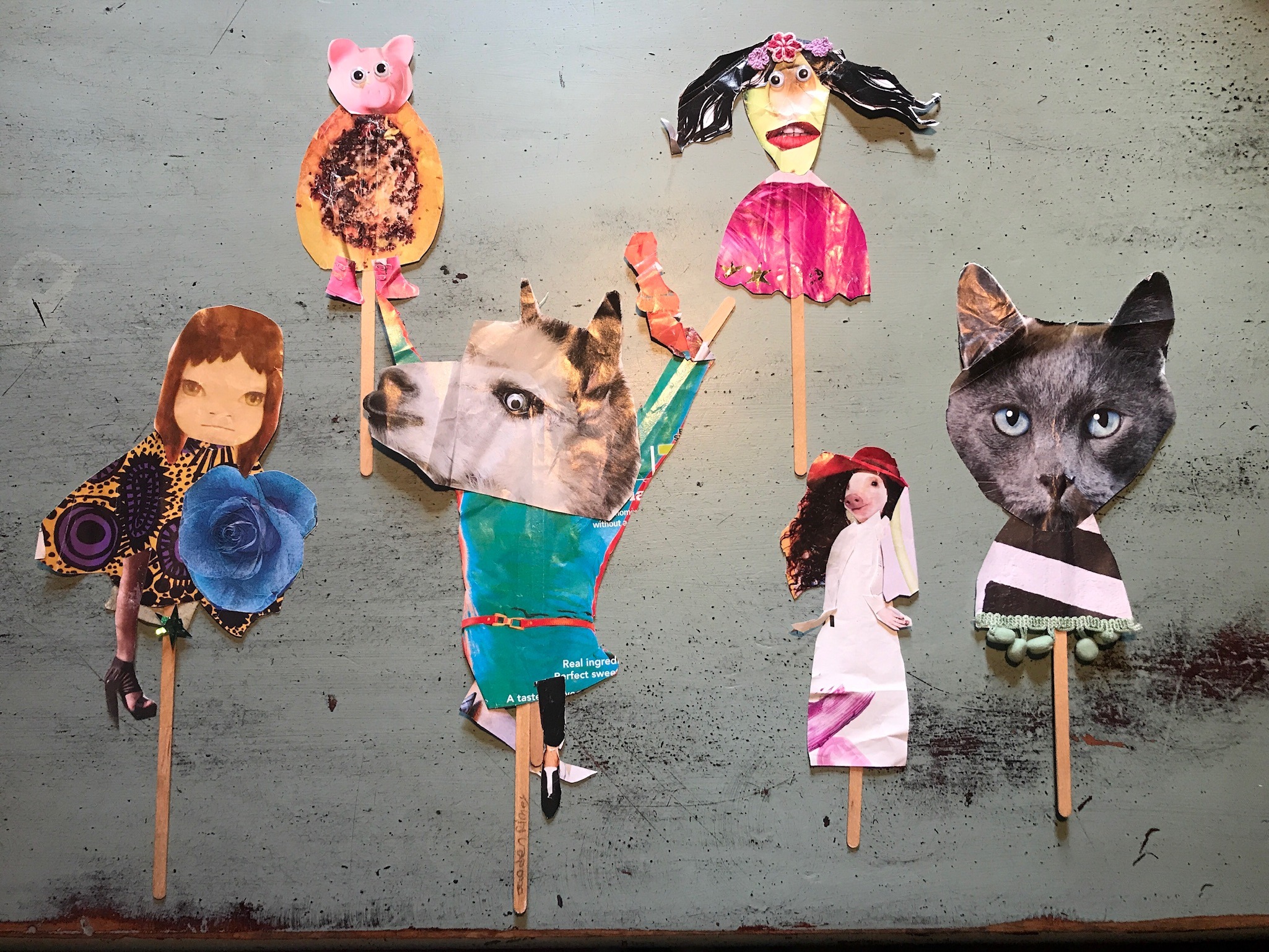 ITS TIME TO REFLECT!
STORYTIME
ITS TIME TO REFLECT ON THE CHARACTERS WE'VE MADE!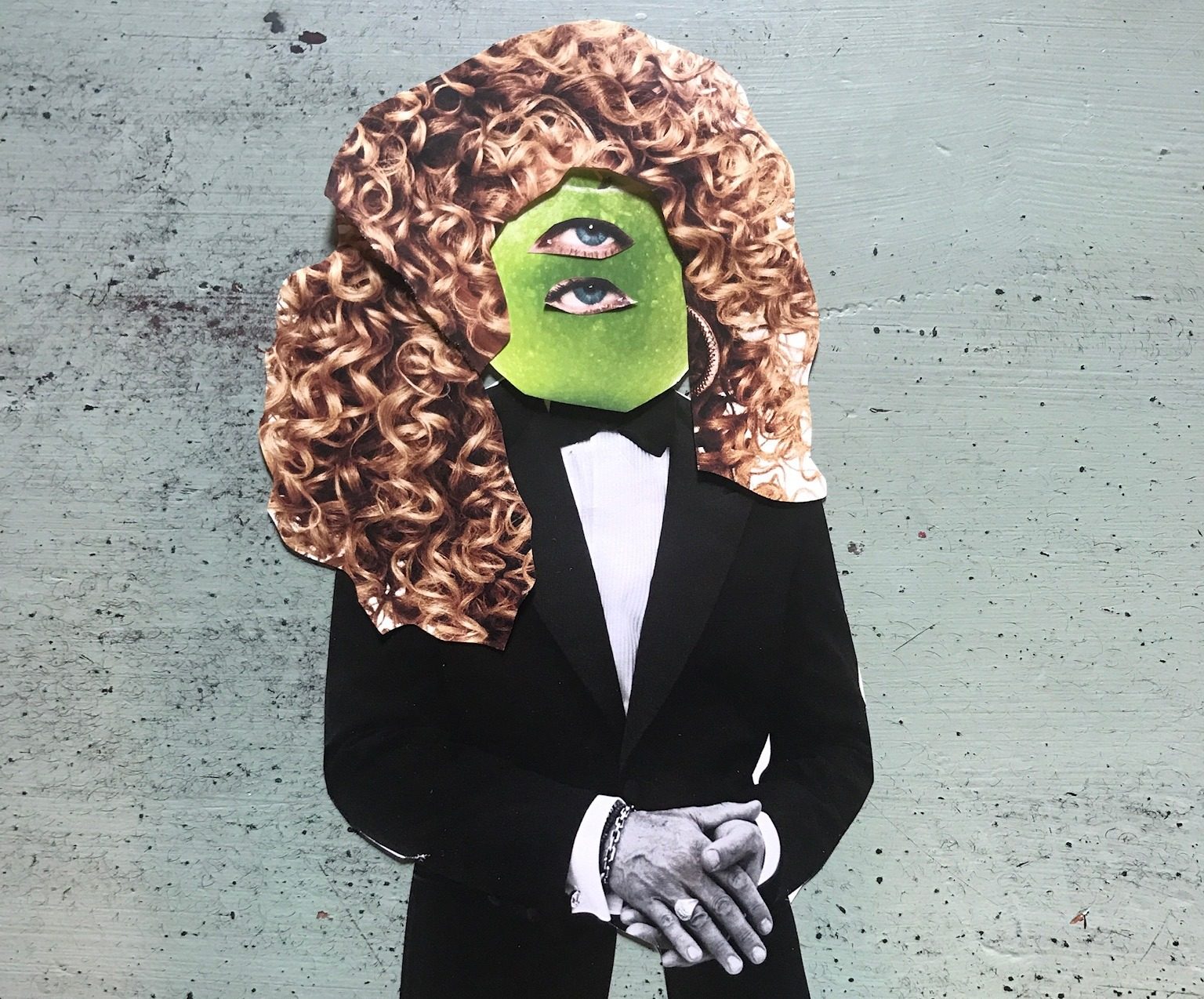 TEXT – EMAIL – TWITTER – INSTAGRAM
SHARE
If you have a camera or if an adult near you has a picture taking device, ask them to take photos of your work! It's a great way to take a break and SHARE what you're doing with your Teacher, Family, or your Online Community.
ASK SOMEONE TO TAKE A PHOTO OF YOUR CREATION , EITHER BY HOLDING IT, WHEREVER YOU DECIDE YOUR CHARACTER

 

WILL LIVE FROM NOW ON

SHARE IT WITH YOUR FAMILY AND FRIENDS.

POST YOUR PHOTOS ONLINE WITH THE HASHTAG #MFTAOnline
Congratulations! You've completed your Materials for the Arts Online Course.
If you have any questions or concerns about this online class, please email vhoffman@mfta.nyc.gov.