MATERIALS FOR THE ARTS: LEARNS ONLINE
MFTA SUSTAINABLE SEA CREATURES
WHAT IS MATERIALS FOR THE ARTS?
INTRO VIDEO
WHAT ARE WE DOING?
TODAY'S ACTIVITY
TODAY,  we are going to make Sea Creatures! Instead of buying new toys or using new materials from a store, we'll use unwanted materials from our homes and classrooms. We want to use unneeded items because they:
Keep objects and materials out of the LANDFILLS
They forces us CREATIVELY THINK about the things we don't want
They are a RESOURCE to the Arts. A resource is something that is important, useful, or meaningful.
WHAT WILL WE NEED?
MATERIALS
Scissors
Tape
Unwanted Objects  
And here are some great places to look:
Recycling Bin
Kitchen
Clean Trash 
Junk Drawers
Deep part of closets
Click on the examples below to see pictures of what you can find! 
Remember to check in with an adult about the materials you are using! You don't want to accidentally use an object that someone wants or needs. 
LETS THINK ABOUT OUR SEA CREATURES!
PLANNING + VISUALIZING
Before we begin, lets think about animals or creatures that live in the sea: 
What kind of animals live in the sea?
Which one do you want to create today? 
What makes that sea creature special?
What shapes are included in the body? 
Now that we know what kind of sea creature we're going to make, we can gather our materials!  
Cut out the BIGGEST part of your Sea Creature  FIRST
CUT paper into shapes to add COLOR and TEXTURE.
Use TAPE LOOPS and TAPE TABS to attach pieces of materials together.
Small pieces of tape or paper make up DETAILS which make our artwork UNIQUE. 
LETS BEGIN MAKING ART!
TRICKS + TIPS
Using your found materials, begin making your Sea Creature. Here's a few hints on how to get started:
If you feel like you've made a MISTAKE, keep working and add your mistake into your work! (Don't worry, there are no mistakes!) 
Add small pieces, shapes, tape, and materials for DETAILS.
Make sure your Sea Creature  is UNIQUE and SPECIAL.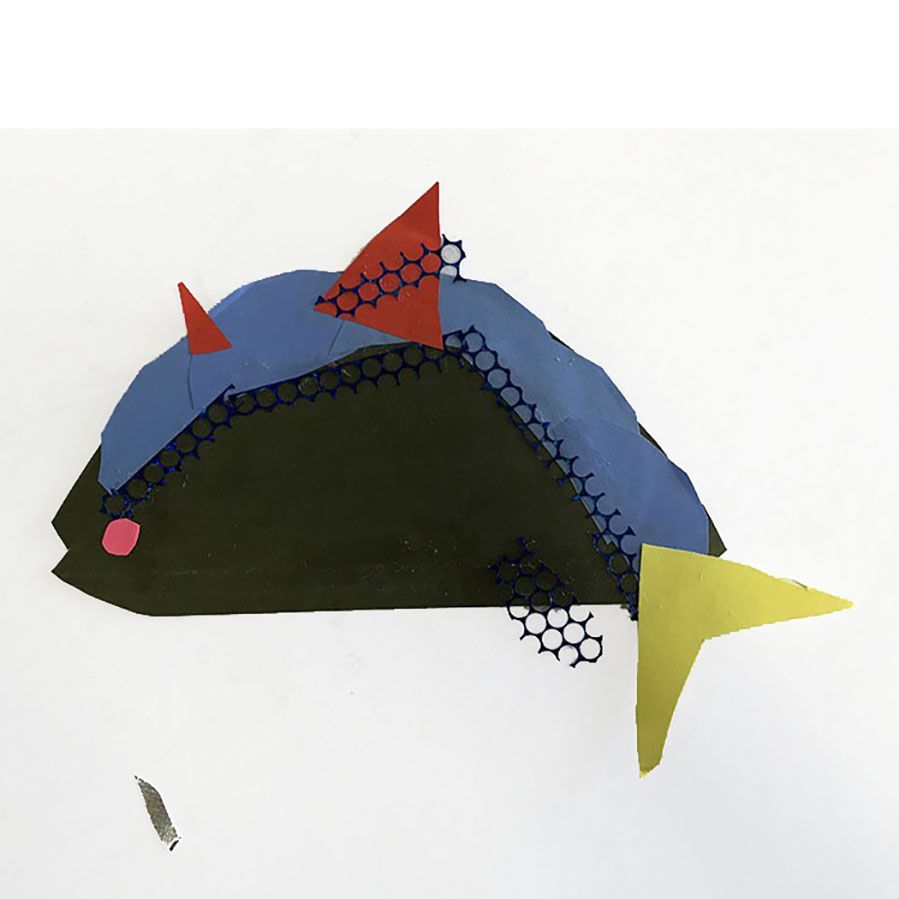 TEXT – EMAIL – TWITTER – INSTAGRAM
SHARE
If you have a camera or if an adult near you has a picture taking device, ask them to take photos of your work! It's a great way to take a break and SHARE what you're doing with your Teacher, Family, or your Online Community.
If you have access to a camera, take photos and send them to your teacher!
If you or a grown up has access to social media, post your photos with the hashtag #MFTAOnline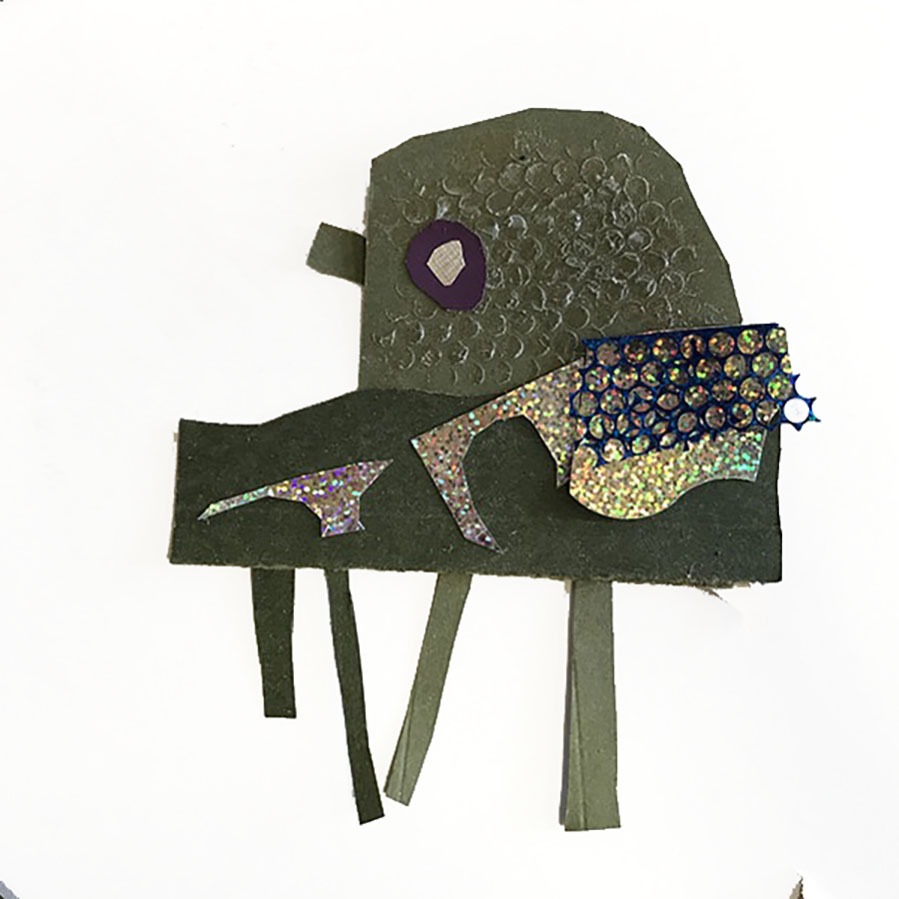 We want to know more about you:
In order to track field trip attendance, we want you to fill out our form below!
If a teacher from your school instructed you to complete this lesson, then add their email address below. The form will be forwarded to your teacher, as proof of taking this course. If you are just taking this course for fun, then you can leave the "teacher contact" information blank.
None of this information will be used for marketing purposes. 
Sincerely, 
– The MFTA Team