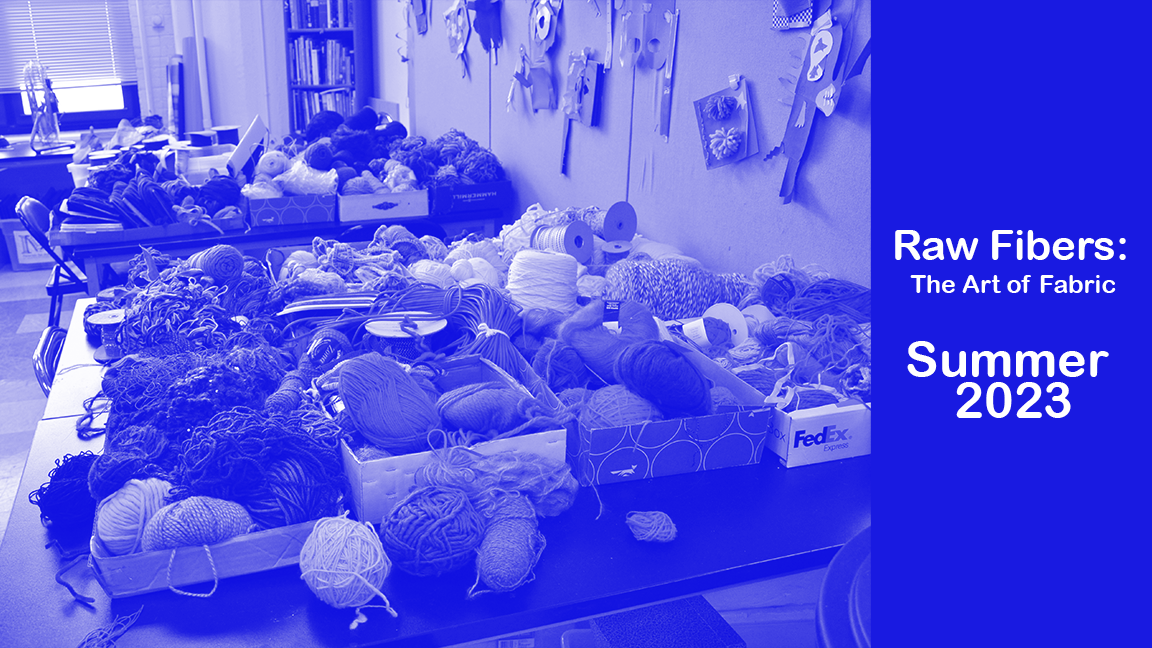 Raw Fibers: The Art of Fabric (Summer 2023)
Registration for this course is now open!
Dates:  Monday, July 24th – Saturday, July 29th
Time: 9:00am – 5:00pm
Credits: 3 P-Credit/45 CTLE hours*
Fee: $240 (MFTA)+ $125 (ASPDP)
Course Description: This studio class will take a single product, fabric, and work out the historical, economic, scientific, social and mathematical properties that are inherent in its use and production through hands-on art making. Each session will focus on methods for curriculum integration including: math, science, social studies and literacy. Educators will learn teaching practices that provide for the needs of all student learners by creating brave learning spaces to explore alternative materials that represent and affirm student identities for independent thinking and problem solving. Participants create a series of hands-on art projects that reflect the individual's unique cultural experiences.
*To receive P-Credits, participants must be registered with MFTA and on the ASPDP website.
Any questions? Email Will Niedmann at wniedmann@mfta.nyc.gov