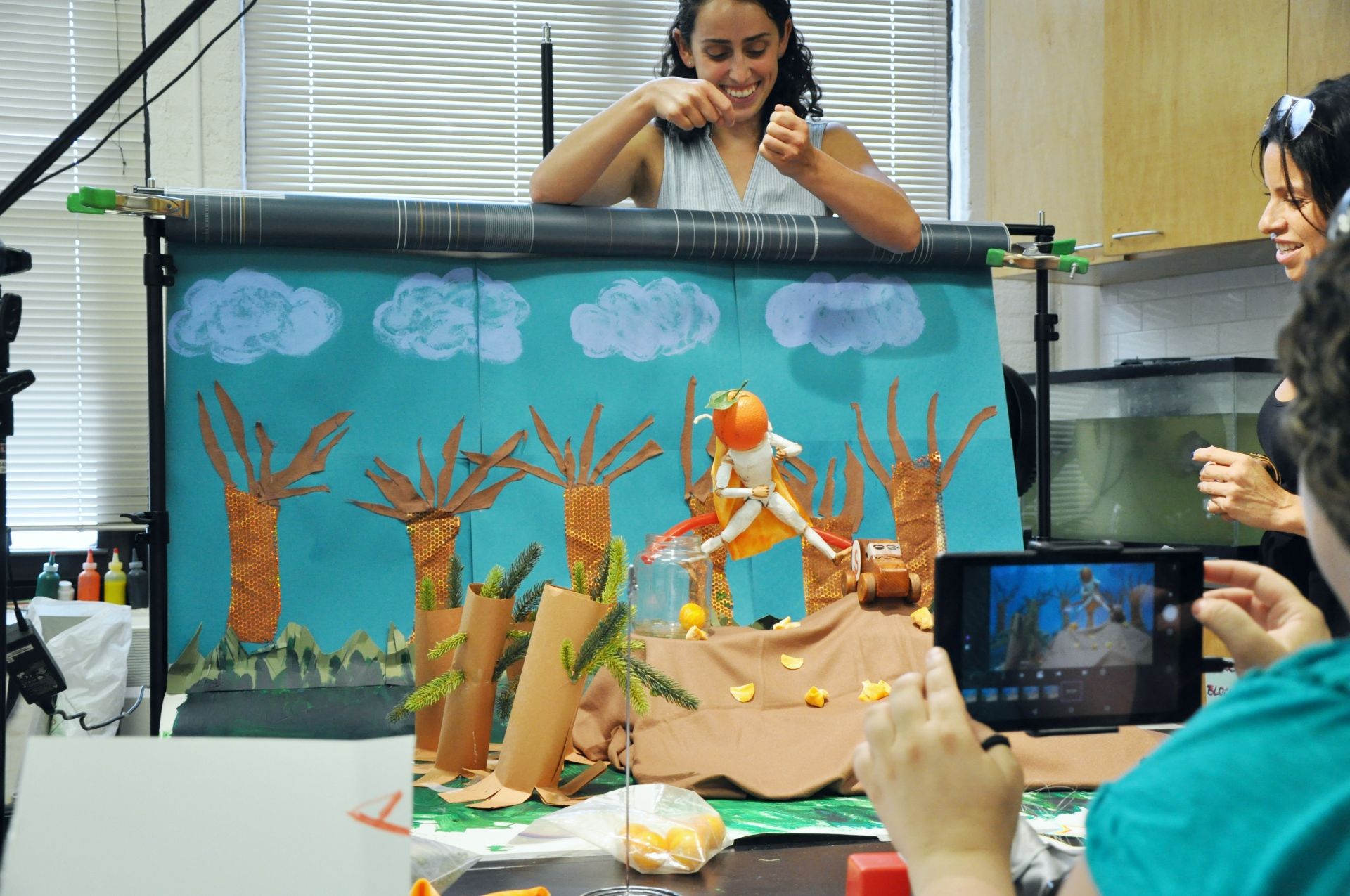 Project Based Learning; Making Books, Games and Props to Animate for Multi Media Presentations (Online: Spring 2022)
April 2, 2022 @ 9:00 am

-

May 21, 2022 @ 5:00 pm
Dates: 4/2, 4/9, 4/30, 5/7, 5/14, 5/21 (6 Saturdays) Time: 9:00am – 5:00pm Credits: 3 P-Credits/45 CTLE hours* Instruction: Online Instruction** Course Location: Session 1: Materials for the Arts, 33-00 Northern Blvd, Long Island City, NY 11101 Sessions 2-6: Online Zoom Synchronous and Asynchronous   This course is taught virtually except for session 1 on April 2, which is in person at Materials for the Arts. During the first session, participants will receive their materials to be brought home, as sessions 2-6 are online with both synchronous and asynchronous work. Participants are required to attend class each week.   Course Description: This course is designed for teachers who are interested in offering their students a deeper investigation of STEAM through project-based learning by using reusable materials and technology. Through guided art and technology instruction, participants create advanced hands-on art projects that integrate differentiated instruction into various learning modalities and multiple subject areas. The sessions are broken down into five days of both synchronous and asynchronous learning, hands-on art making, problem solving, inquiry, observation and documentation.  For more information, view the syllabus. MFTA_PBL_Spring Syllabus  Note: Due to the adaption of this course for online learning, some group work may be completed on an individual basis.
This course requires the use of Apple Products and Software. Including iPad, iPhone, laptops, etc. Please download the following software prior to the morning of your class:
iMovie
iMotion
Lapse it
Garage Band
Cinemagraph
Optional:
SELF SUPPLY LIST : Items include items that may need to be purchased (ex. Hot Glue Gun) or materials that can be found or gathered (ex. Recycled Paper, Cardboard Boxes.)
Recycled Paper/Cardboard
Cereal boxes and/or Pizza Boxes
Cardboard
Sharpies
Optional:
  Registration for this course will open Monday, January 24. *To receive P-Credits, participants must first register for the course on the ASPDP website and then pay for the course on MFTA's website. ** Classes are LIVE with Teaching Artist Joy Suarez. This is not a self-directed online course.   Need a reminder? Join our Educator Email List for updates about Professional Development Courses. Topics include course details, registration notifications, +30/P-Credit/CTLE Courses, and more!
18 people are attending Project Based Learning; Making Books, Games and Props to Animate for Multi Media Presentations (Online: Spring 2022)