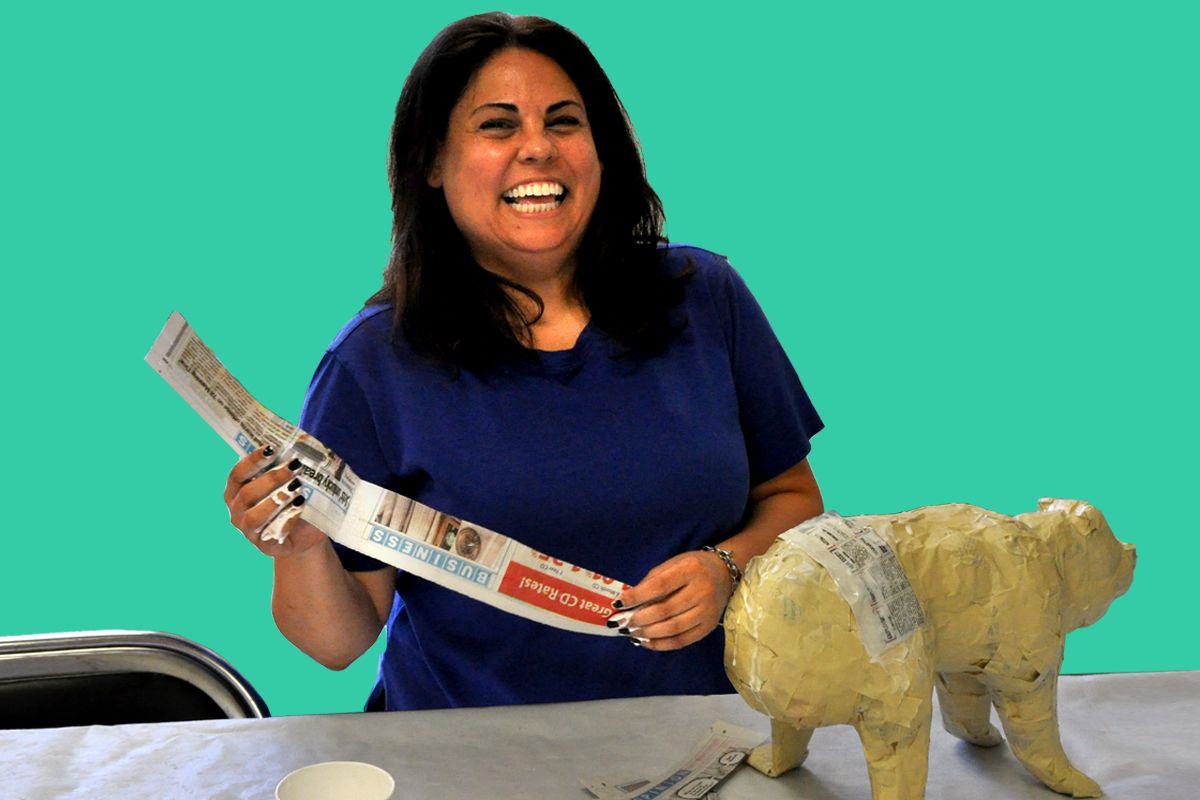 PAPER MAKER- STEAM Across Curriculum Designing and Constructing with Paper (Fall 2020)
November 7, 2020 @ 9:00 am

-

5:00 pm
Dates:  11/7, 11/14, 11/21, 12/5, 12/12, 12/19 (6 Saturdays)
Time: 9:00am – 5:00pm
Credits: 3 P-Credit/45 CTLE hour*
Curbside Pickup Appointments: 11/4 or 11/5
Instruction: Online Instruction**

Course Description: MFTA incorporates STEAM into each project based learning workshop designed for implementation across the classroom curriculum, easily modified, easy to turn key, participants will be able to provide a diverse level of learning techniques to reach all modalities of learners in the classroom.  In this studio art course, participants will experiment with numerous techniques found in cutting, folding, shaping and molding multiple weights and sizes of paper. Participants use investigative thinking skills and problem-solving through a series of hands-on learning projects that promote higher cognitive learning skills.
Days are divided into 1) Using prior knowledge to design a project from paper using materials found around the house. Application of engineering skills designing triangles to build 3D models with.
2) Building sculptures out of origami, kirigami and pop-ups, integrating project-based learning into math, science, ELA and social studies curriculum.
3) Creation of mini paper chairs to be used as midterm project and lesson plan.  Designing with drafting tools to create blueprints, graphs, stencils, templates and patterns
4) Building aerodynamic and fluid dynamic designs—airplanes, pinwheels, fans, cars and boats highlighting the study of motion of air and water, and it's interaction with the paper model designs.
5) Participants will use the Fibonacci  spiral and fabricate a 3D model out of paper pulp as modeling 'clay'  to create an inanimate object informed by a culture, time period or literary reference to be used as a prop for final oral presentation that is thematic to their classroom curriculum.
6) Creation of a geodesic dome using triangles, pentagons and hexagons.
7) Each day participants will be given articles to read and time for reflection pertaining to critical consciousness, creating brave classrooms and unpacking culturally responsive sustaining education practices.  Participants will share in group discussion prior knowledge/newly gained information and how these practices can be integrated into their classroom curriculum.
COVID -19 Update:  This year, Materials for the Arts faced an unusual challenge of turning our in-person class into an online class. In order to keep supply materials and class costs as low as possible, each participant can schedule a socially distant Curbside Pickup Appointment at our Warehouse to pick up a pre-packed box of free materials for your class. In addition, each participant will need to  independently purchase or borrow materials listed on your course Supply List.
Curbside Pickup Appointment Times:
Wednesday November 4th from 3:00 – 3:30PM
Wednesday November 4th from 4:00 – 4:30PM
Thursday November 5th from 3:00 – 3:30 PM
Thursday November 5th from 4:00 – 4:30 PM
Out-of-state participants may request shipped materials for an additional fee. Contact education@mfta.nyc.gov for more details. 
Supply List Includes: recycled products ( ex. cereal boxes, pizza boxes, cardboard), paper products (ex. photos, magazines, cards), 8-16 oz of Modge Podge, glue sticks, scissors, stapler and/or glue gun with hot glue sticks
*To receive P-Credits, participants must FIRST RSVP and and pay an additional fee through the ASPDP website, then register with the MFTA website.
ASPDP FALL REGISTRATION OPENS ON SEPTEMBER 7th.
** Classes are LIVE with Teaching Artist Joy Suarez. This is not a self-directed online course.
Need a reminder? Join our Educator Email List for updates about Professional Development Courses. Topics include course details, registration notifications, +30/P-Credit/CTLE Courses, and more!