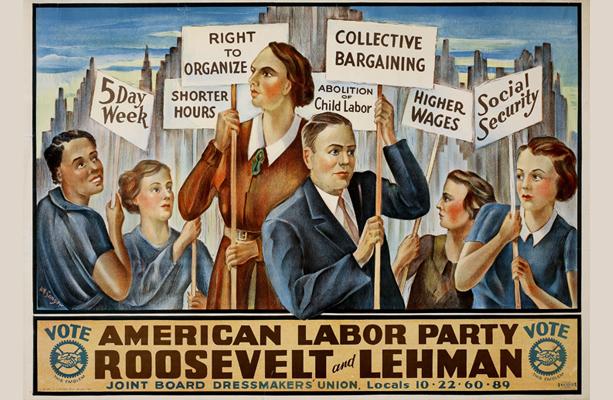 From Posters to Podcasts: Social Activism from the 20th Century to Today (Summer 2020)
August 3, 2020 @ 9:00 am

-

August 8, 2020 @ 5:00 pm
Dates: 8/03/2020 – 8/08/2020  (Monday – Saturday)
Time: 9:00am – 5:00pm
Credits: 3 P-Credit/45 CTLE hour*
Location: Online + Queens + Manhattan**
This course takes place at MFTA and at the NY Historical Society. The purpose of this course is to build teacher content knowledge around 20th and 21st century social activism and explore how current activism can be informed by activism of the past through hands-on art-making and STEAM integration. Participants will trace different types of social activism throughout the 20th and 21st centuries, the modes in which groups communicated their messages, and the historic figures that fought for a variety of causes. After grounding the course in historical content, teachers will consider how to bring a diverse range of voices into their classrooms when teaching these topics. Instructors will then lead teacher through new art-making and STEAM-based skills and classroom applications that will enable them to engage their students in activism today, considering the different platforms that can give their students a voice on modern issues. On the first two days of the course, N-YHS Manager of Professional Learning Schuyler Schuler will work with teachers to build their content knowledge through the modeling and practice of museum education best practices that enhance student learning and engagement in historical thinking. On days three and four of the course, participants will travel to Materials for the Arts to work with Master Teaching Artist Joy Suarez to create works of art that serve as forms of social messaging and are informed by the content they covered on days one and two. On days five and six of the course, participants will return to N-YHS to explore new ways to present historical content and interact with modern social messaging by considering how digital humanities can be used to inspire student engagement. Instructors will use the museums Tech Commons, a new state-of-the-art digital learning space, to guide teachers through basic web coding and podcast recording and editing, and will discuss strategies for practical classroom application. On the final day of the workshop, participants will return to the N-YHS Tech Commons to create their own podcasts in conversation with one another about the figures that they researched, and how the activism that they engaged with speaks to the time in which they lived, intersectionality across movements of that time, and how their activism inspired the activists of the modern era. At the conclusion of the course, instructors will lead teachers through a discussion that reflects on presenting critically conscious historical content to their students, and engaging students in hands-on artmaking and digital learning to help them connect with this content in new and immersive ways.
* To receive p-credits, participants must FIRST RSVP and and pay an additional fee through the ASPDP website, in addition to registering with the MFTA website.
** Important Notice: Your health and safety is our top priority. In response to COVID-19, MFTA's professional development courses will take place through online learning and grab-and-go materials (scheduled, socially-distanced pickups).  
Need a reminder? Join our Educator Email List for updates about Professional Development Courses. Topics include course details, registration notifications, +30/P-Credit/CTLE Courses, and more!