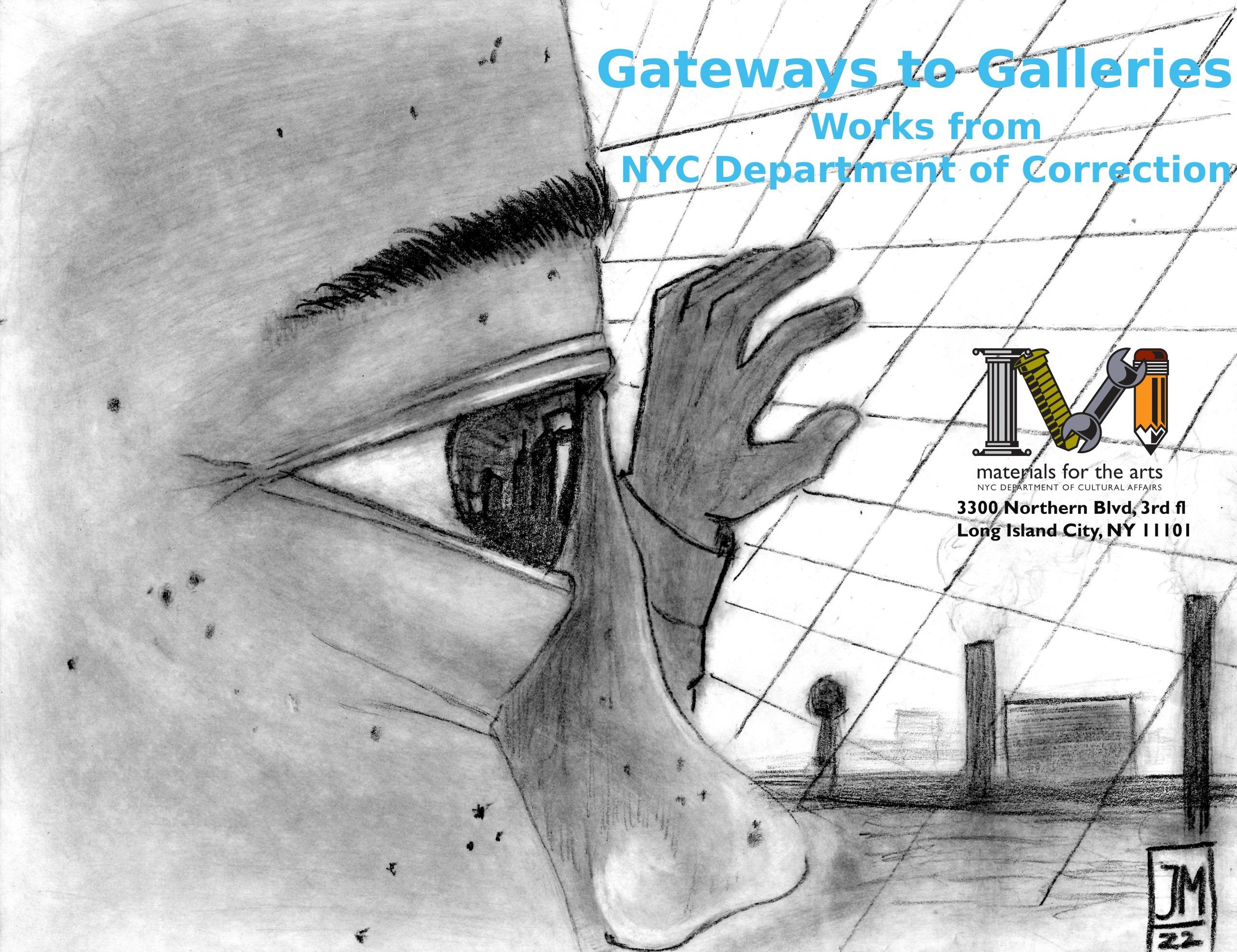 MFTA Gallery – "Gateways to Galleries"
February 28, 2022 @ 9:00 am

-

March 18, 2022 @ 5:00 pm
The NYC Department of Correction (DOC) and Materials for the Arts (MFTA) are pleased to present "Gateways to Galleries," an exhibition of artwork created by people in DOC custody on view in the MFTA Gallery.
DOC has partnered with Materials for the Arts to bring the "Gateways to Galleries" program to Rikers Island, allowing individuals at DOC to participate in an advanced drawing course with wraparound support on how to prepare an artist statement, present a cohesive portfolio of artwork, and market oneself as an artist.
"Gateways to Galleries" is on view Monday through Friday (9:00am to 5:00pm) through March 18 at the MFTA Gallery.