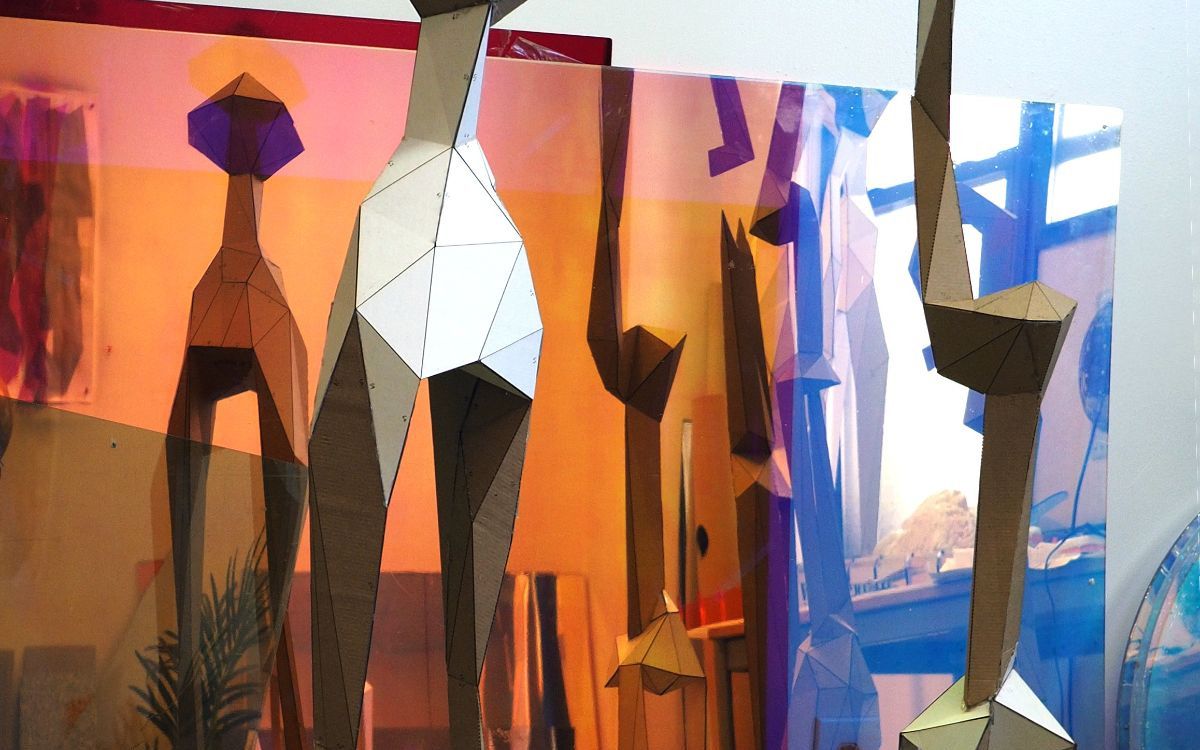 Gallery Exhibit Opening: "Unknown Numbers" & Artmaking
September 19, 2019 @ 6:00 pm

-

9:00 pm
Join us for the exhibition opening of Unknown Numbers by Roberto Visani. Visani will present new sculptures, photographs, and drawings created during his Spring residency at Materials for the Arts. Inspired by traditional African figurative sculpture, he uses hand-built methods and 3D modeling software to create figures from cardboard and plexiglass. In doing so, he re-orients ideas of primitivism through the lens of technology.
Artmaking – CD Case Self-Portraits
Like Visani, guests will continue investigating the human form through art by creating self-portraits from CD cases. MFTA invites you to explore your own identity and image by working with reusable materials from the warehouse.
Enjoy our newest gallery exhibition as you listen to live music by DJ Cam-Run and make reuse art.