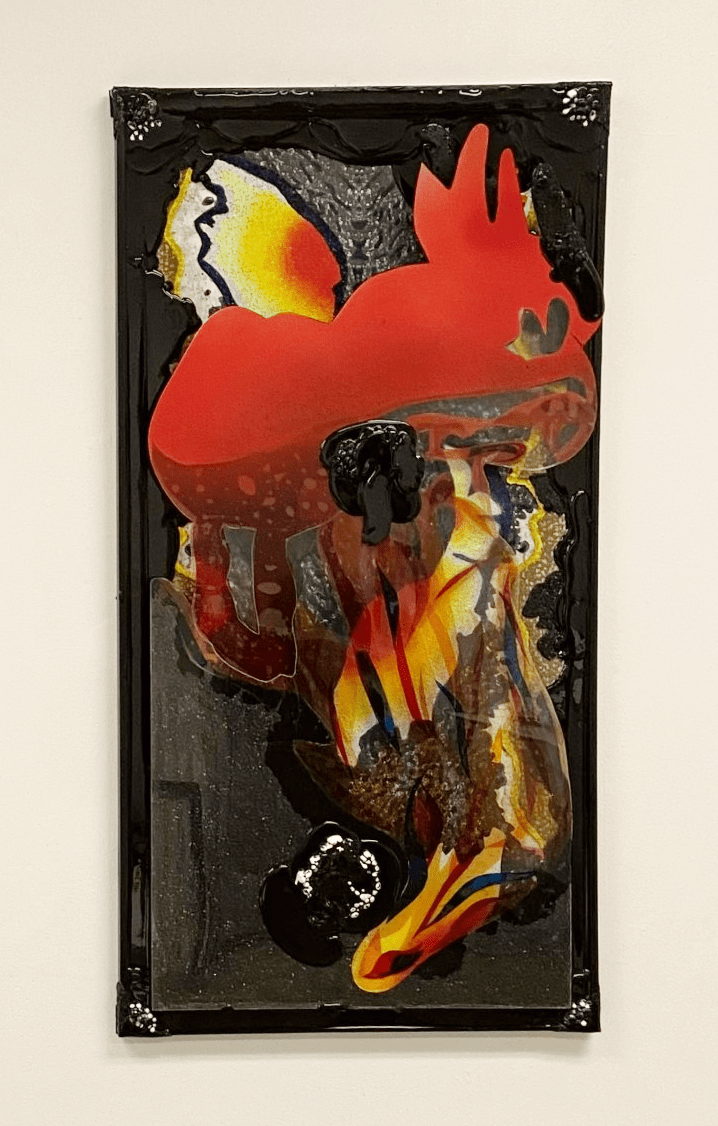 Exhibition Opening: "Feared & Revered" by Nicole Awai
June 30, 2022 @ 6:00 pm

-

8:00 pm
Join us at Materials for the Arts for the exhibition opening of "Feared & Revered" by Spring 2022 Artist-in-Residence Nicole Awai. Born in Trinidad, Awai creates multi-media assemblage works using found objects. Through repurposing fabric, frames, photographs, beads, plexiglass, and decorative paper, "Feared & Revered" is Awai's exploration of a powerful female Caribbean folklore entity – Soucouyant, who at night sheds her skin and transforms into a blood-sucking ball of fire.
Amazed by the force of this figure since she was a little girl, Awai is inspired to examine the historical and yet ongoing suppression, distortion, and commodification of the people and culture of African descent, and particularly the resistance of women in the Americas. These works are the artist's meditation and visualization on this mythical being's state and stages of transformation through a process of abstraction. MFTA invites you to explore Nicole Awai's latest works amongst NYC's creative community at this special MFTA Gallery opening.
"Feared & Revered" will be on view at MFTA Gallery through December 2022.
Image: Nicole Awai, 'Feared and Revered 2,' (2022).