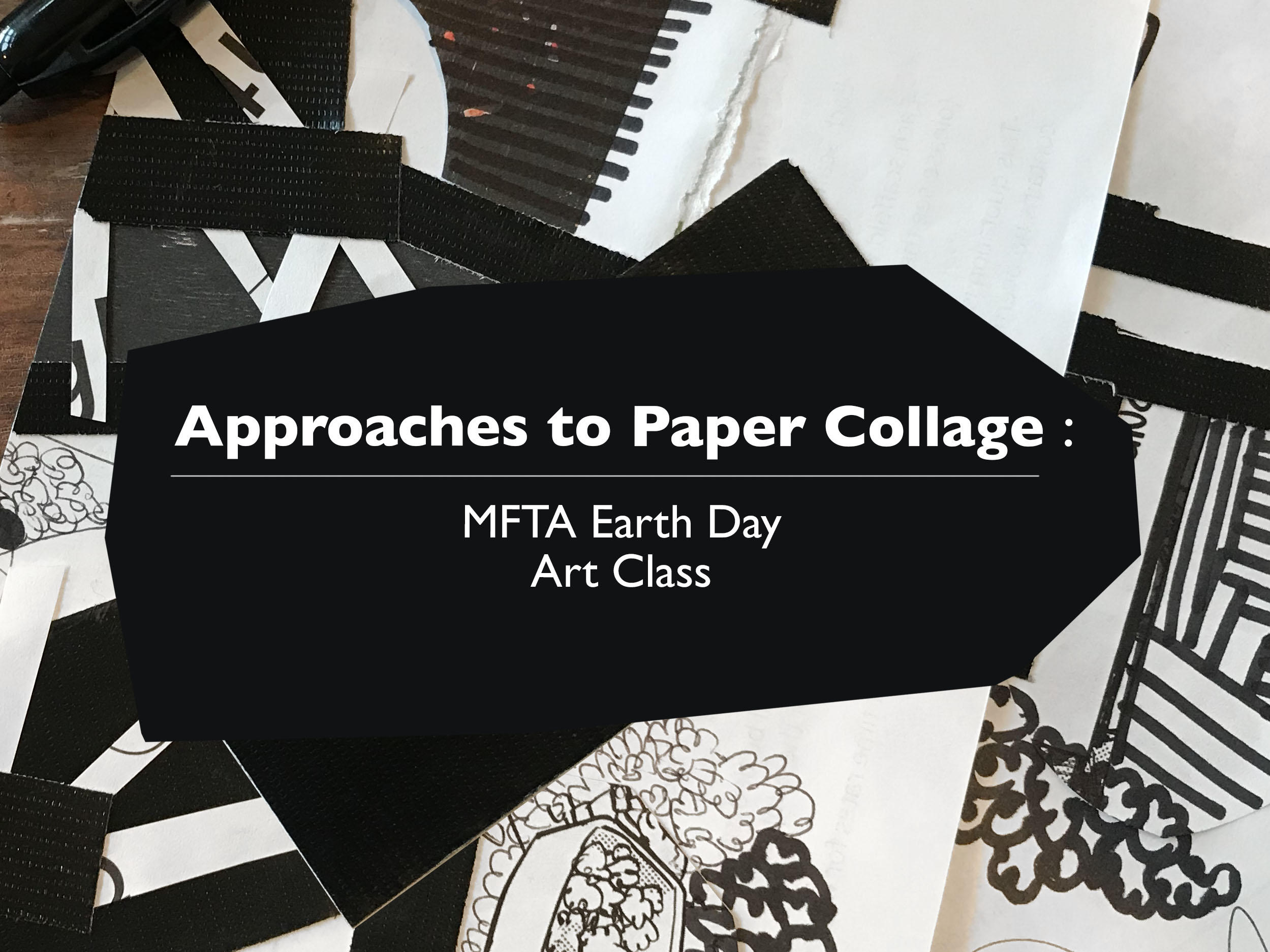 Approaches to Paper Collage – An Earth Day Art Class & Optional Professional Development Course for Educators (Online: CTLE Credits Only)
April 22, 2021 @ 7:00 pm

-

9:00 pm
Dates:  4/22/2021
Time: 7:00pm – 9:00-m
Optional Credits: Certificate of Completion / 2 CTLE hours*
Instruction: Online Instruction**
Instructor: Virginia Hoffman

** Classes are LIVE with Teaching Artist Virginia Hoffman. This is not a self-directed online course.
Art Class Description: 
This class will talk about paper collage, and then end in a hands-on art activity! We'll take a look at the art historical and contemporary collage artists Lois Lord, Kurt Schwitters, and Mikalene Thomas, and their influence on this multi-media art form, and then use the materials in your space to make a collage of your own. No previous experience required, only a desire to have fun in this engaging art lesson. 
Expand your understanding of this wonderful media, and connect to other artists on Earth Day!
CTLE / Educator Course Description:
This class will introduce paper collage and its applications in virtual, blended, or in-person classrooms as an environmentally friendly, easily accessible, and versatile material for K-12 teachers, educators, and art curriculum developers. Through an art historical and hands-on investigation of  influential collage artists and art educators (historic and contemporary), participants will broaden their understanding of reused and recycled art materials, art history, open-ended material exploration, multi-modal instruction, accessible resources, and creatively addressing the needs and standards of art teachers in the classroom.
Course themes: Standards of Art, Material Understanding, Creative Reuse, Art History, Contemporary Art Practices, Art Education
SELF SUPPLY LIST :

Items include items that may need to be purchased (ex. Hot Glue Gun) or materials that can be found or gathered (ex. Recycled Paper, Cardboard Boxes.)
Recycled Paper/Cardboard
Cereal boxes and/or Pizza Boxes
Cardboard
Magazines
Old Mail
Colored Paper
Glue Sticks or Tape
Optional:
Need a reminder? Join our Educator Email List for updates about Professional Development Courses. Topics include course details, registration notifications, +30/P-Credit/CTLE Courses, and more!