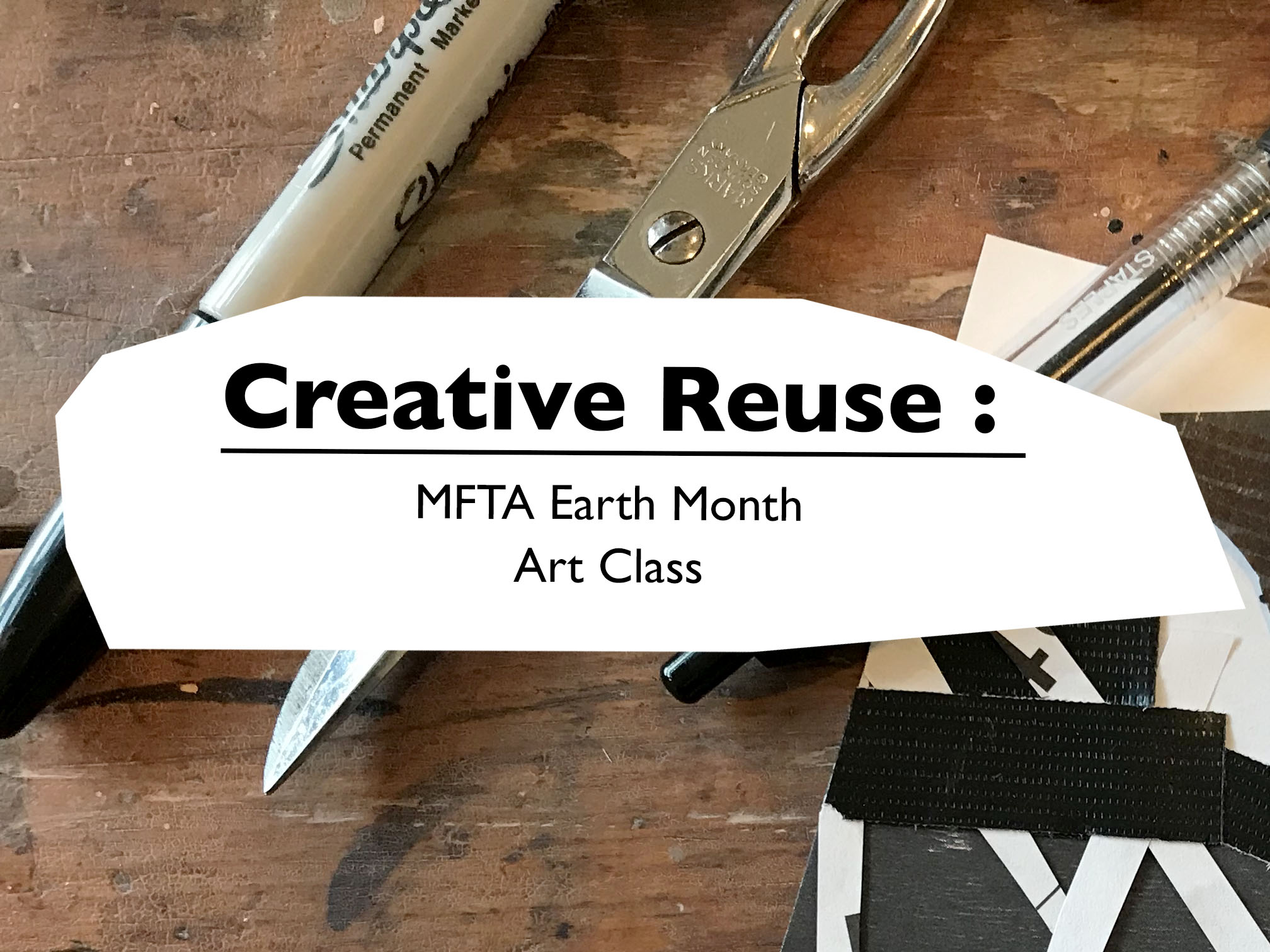 Creative Reuse – An Earth Month Art Class & Optional Professional Development Course for Educators (Online: CTLE Credits Only)
April 29, 2021 @ 7:00 pm

-

9:00 pm
Dates:  4/29/2021
Time: 7:00pm – 9:00-m
Optional Credits: Certificate of Completion / 2 CTLE hours*
Instruction: Online Instruction **
Instructor: David Marini **

** Classes are LIVE with Teaching Artist. This is not a self-directed online course.

Art Class Description: 
This class will talk about Creative Reuse, and then end in a hands-on art activity! We'll take a look at how to use unconventional and everyday objects as materials in art making, and then use the items in your space to make an artwork of your own. No previous experience required, only a desire to have fun in this engaging art lesson. 
Expand your understanding of this wonderful media, and connect to other artists on Earth Day!
Course Description:
This hands-on studio class introduces arts integration and multi-modal instruction to classroom teachers, utilizing reused and recycled art materials (environmentally friendly and wallet-friendly) to promote and make accessible project based learning within the classroom curriculum, creatively addressing the needs and standards of art teachers in the classroom.
Course themes: Standards of Art, Material Understanding, Creative Reuse, Sustainable Practices, Environmental Awareness
SELF SUPPLY LIST :

Items include items that may need to be purchased (ex. Hot Glue Gun) or materials that can be found or gathered (ex. Recycled Paper, Cardboard Boxes.)
Recycled Paper/Cardboard
Cereal boxes and/or Pizza Boxes
Cardboard
Magazines
Old Mail
Colored Paper
Glue Sticks or Tape
Optional:
Need a reminder? Join our Educator Email List for updates about Professional Development Courses. Topics include course details, registration notifications, +30/P-Credit/CTLE Courses, and more!