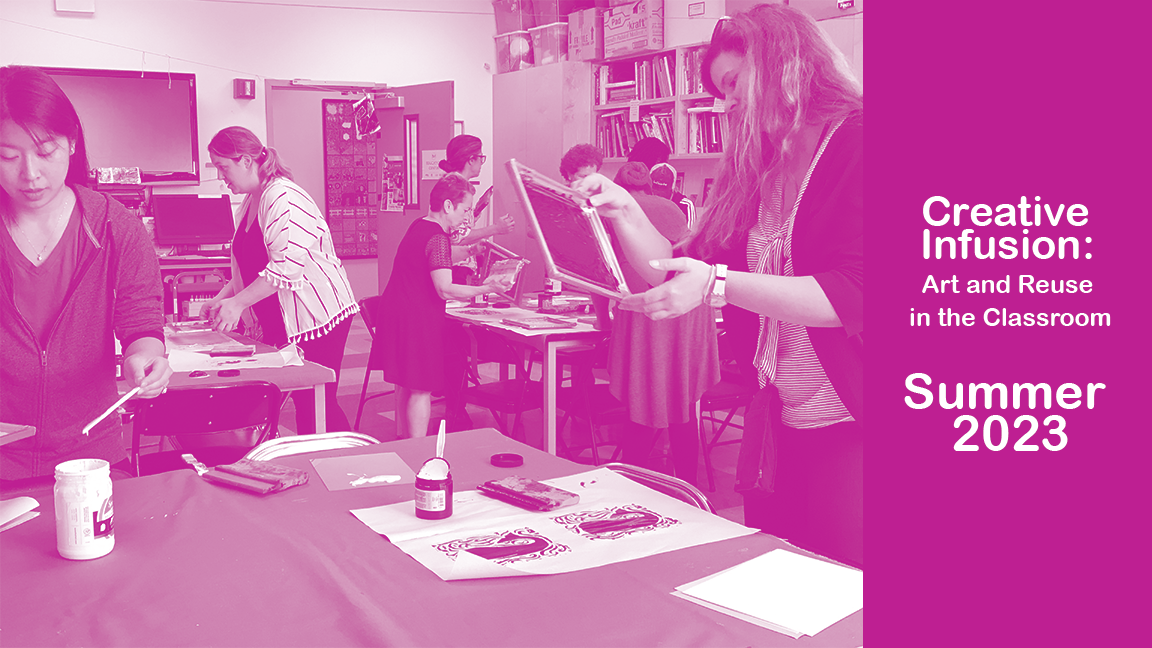 Creative Infusion: Art and Reuse in the Classroom (Summer 2023)
Registration for this course is now open!
Dates:  Monday, August 14th – Saturday, August 19th
Time: 9:00am – 5:00pm
Credits: 3 P-Credit/45 CTLE hours*
Fee: $240 (MFTA)+ $125 (ASPDP)
Course Description: Creative Infusion is an introduction to a wide range of ideas, techniques, and methods for exploring artistic and utilitarian uses of reusable and recycled materials, found both in NYC and throughout the world. Educators will learn teaching practices that provide for the needs of all student learners by creating brave learning spaces to explore alternative materials that represent and affirm student identities for independent thinking and problem solving.
*To receive P-Credits, participants must be registered with MFTA and on the ASPDP website.
Any questions? Email Will Niedmann at wniedmann@mfta.nyc.gov