MFTA Third Thursday
Thursday, April 15, 2021
7-8pm
Join us for a screen print demonstration and conversation with Lucky Fish print shop owner Jann Cheifitz. Based in Brooklyn, Cheifitz produces hand screen-printed clothing and home goods with colorful imagery inspired by her youth in South Africa and world travels.
For this special Earth Month Third Thursday event, Cheifitz will show how you can screen print discarded clothing items, transforming them into new garments. Attendees may take part in the event, which will be live-streamed to YouTube by submitting questions for Jann Cheifitz and during the event.*
*To submit questions during the event, use the chat feature on YouTube. You must log in to your YouTube account to use the chat and download the YouTube app for mobile use. Visit the YouTube sign-in page to create a YouTube login.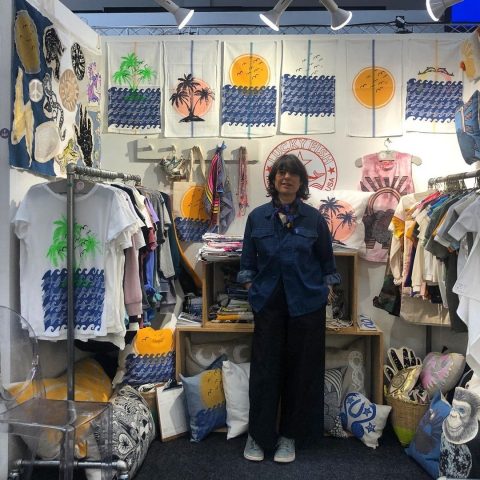 Photos courtesy of Lucky Fish.