On Thursday, August 1, Materials for the Arts hosted the second anniversary of the NYC's first-ever comprehensive cultural plan, Create NYC. On this date the Department of Cultural Affairs launched the CreateNYC Action Plan, which streamlined the 90+ recommendations into five objectives and 25 supporting strategies.The Action Plan includes the following topics: equity, inclusion, arts education, and strengthened connections between the cultural sector and government.
Harriet Taub, Executive Director of Materials for the Arts, welcomed attendees to the launch event. Guest speakers included:
Tom Finkelpearl, Department of Cultural Affairs Commissioner
Jimmy Van Bramer, New York City Council Member
Madaha Kinsey-Lamb, Mind-Builders President and Founder
Diego S. Segalini, Executive Director of Finance and Administration at the Lower Manhattan Cultural Council
Esther Robinson, ArtBuilt Co-Executive Director 
Marc Suda, CUNY Cultural Corps Alum, Artistic Noise
Anne del Castillo, Mayor's Office for Media and Entertainment Commissioner Yesica Balderrama, Writer, Content Creator, and DREAMing Out Loud Graduate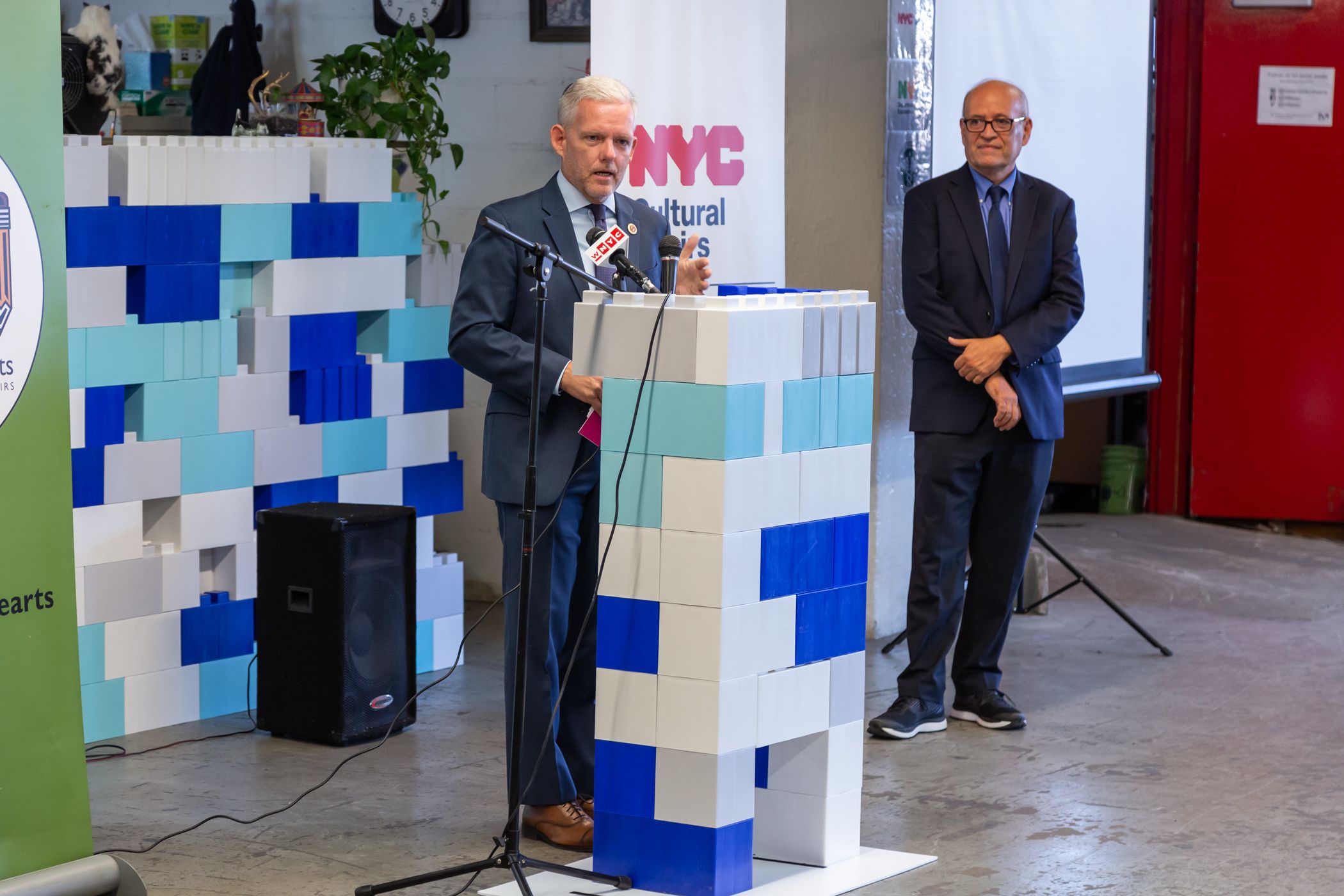 New York City Council Member, Jimmy Van Bramer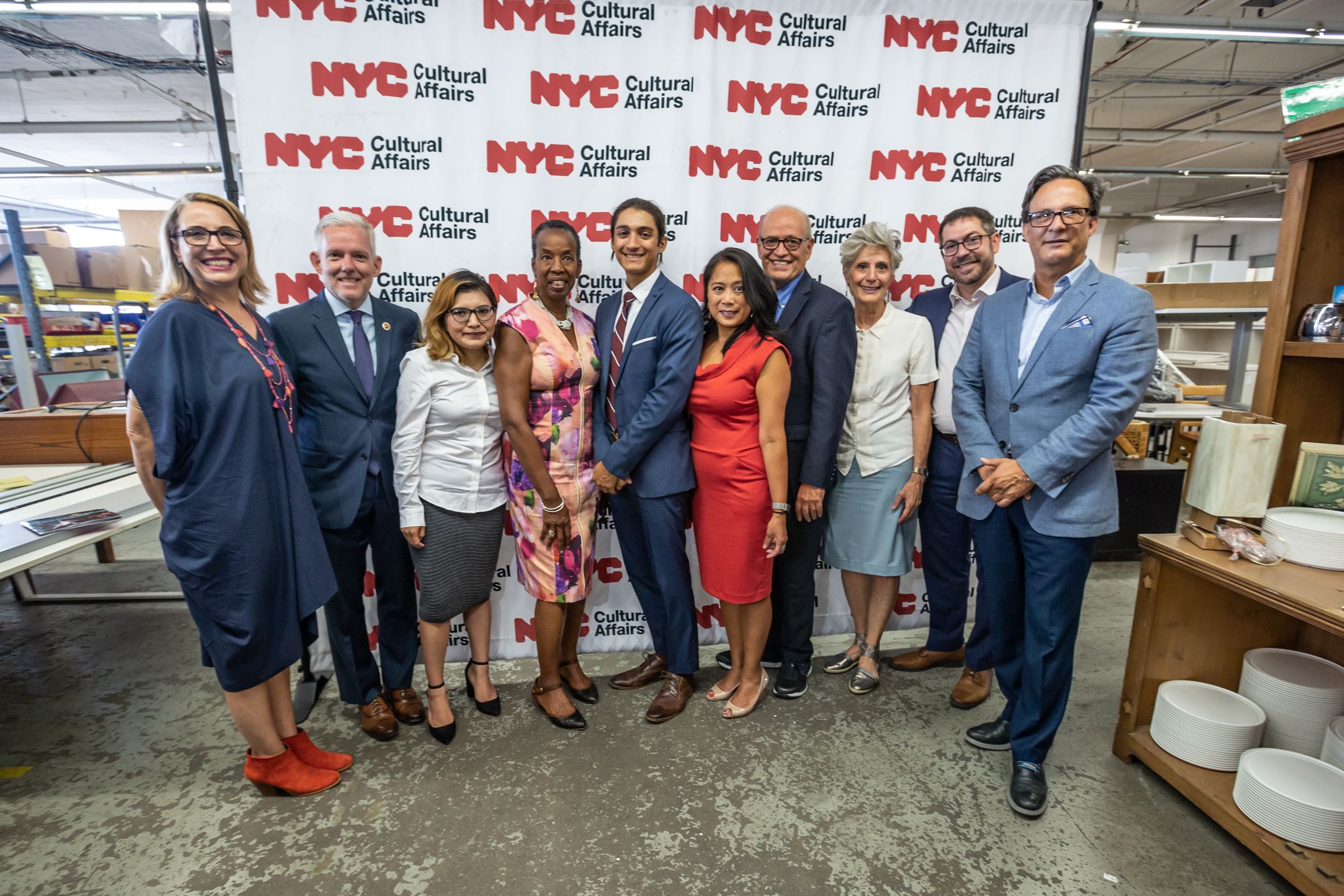 CreateNYC speakers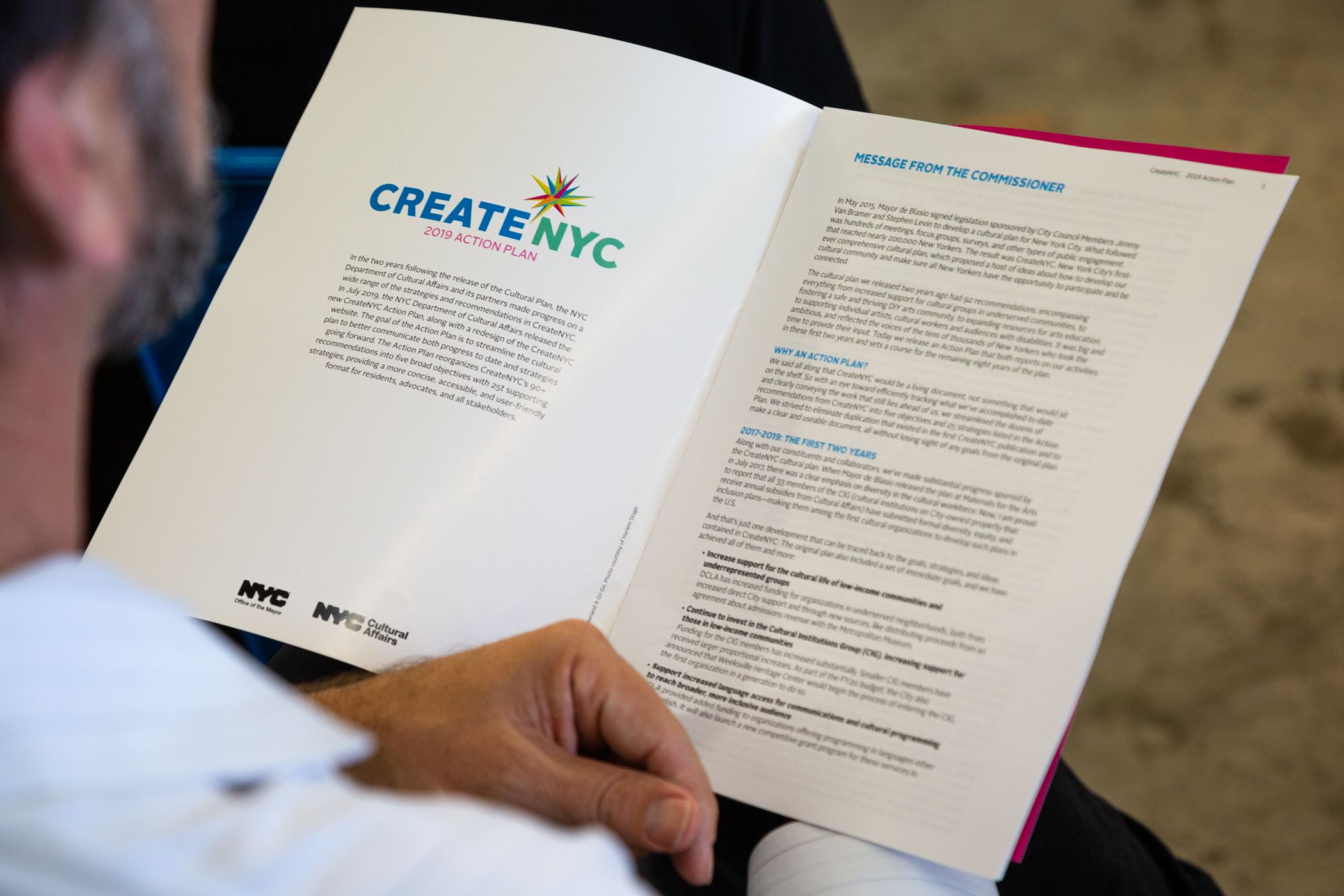 CreateNYC Action Plan
Materials for the Arts was honored to host the event, and we did so in true MFTA style, as the podium and background for the event were made with a donation of giant LEGOs from Raiola Co.
Visit: https://createnyc.cityofnewyork.us to read the full Action Plan.