MISSION & VISION
Dedicated to Inspiring Imagination through Creative Reuse
OUR MISSION – Friends of Materials for the Arts

Friends of Materials for the Arts raises funds to support educational programs, outreach opportunities and infrastructure improvements for Materials for the Arts. This public private partnership brings both organizations together for the betterment of NYC.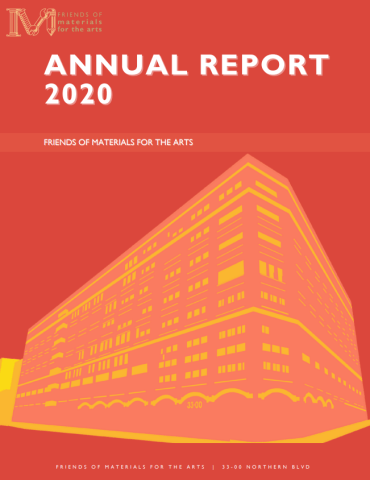 MISSION – Materials for the Arts

Materials for the Arts (MFTA) provides NYC arts nonprofits, public schools and city agencies with access to free materials.  We strive to keep valuable materials from entering the landfill and put these materials into the hands of arts professionals, educators and students across the five boroughs.  We give unwanted items the opportunity to become something new through creative reuse, inspired education and unlimited imagination. Better than new; it's renewed.
OUR SHARED VISION
Our goal is to help people rethink the way they look at materials and waste.  Whether it is by visiting our warehouse for free materials, taking a workshop or attending a gallery opening, we strive to engage with and educate the public on the value and importance of Creative REuse.
OUR SUPPORTERS
MFTA is a program of the New York City Department of Cultural Affairs. Our non-profit partner, Friends of the Materials of the Arts, supports our operations and educational programming. We work with the Department of Education to provide students with a rich variety of materials for their hands on learning, while offering growth opportunities and professional development for teachers.
As stewards of the environment, we work with other City agencies, businesses and individuals to divert usable materials from the landfill.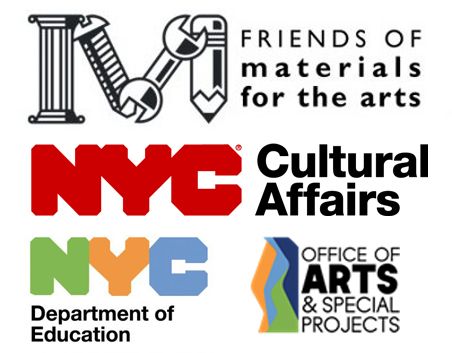 organizations and individuals to see unwanted objects as resources with creative potential rather than trash.
a facility that acts as more than a storage space for materials, it is a collaborative environment for art making and community building.
ways to creatively reuse and repurpose seemingly unusable materials that give them new life and refreshed use.